EOP Program Helps Students Succeed at CSUSB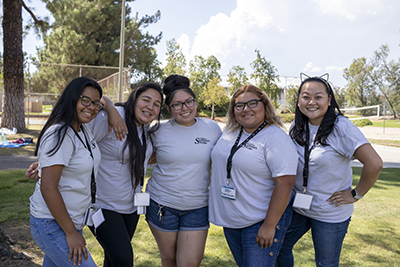 The EOP program is one of 21+ departments in Student Affairs. It helps historically low-income, underrepresented, disadvantaged students succeed at CSUSB by providing support services, such as admission, academic advisement, career and personal counseling, and tutoring.
Graduate school workshops are also held to help EOP students continue their education, and financial assistance is offered through the program. EOP has a limited number of grants available. All EOP grant money is awarded on a first-come, first-served basis, and students can receive $750 for up to five years.
EOP offers a wide range of services which are individually tailored to meet the needs of each student. The program was created in the late 1960s during the civil rights movement to create access and equity in higher education. As a result, the program is now at all 23 CSU campuses.
At Cal State San Bernardino, the EOP Renaissance Scholars Program was established in 2003. The program is committed to providing comprehensive support services to EOP-eligible, current and former foster youth as they transition to the university and through to graduation.
The success of the EOP Renaissance Scholars Program is a result of services provided through the collaborative efforts of various CSUSB departments and community partners.
Follow EOP on Instagram @CSUSB_EOPSA to find out about upcoming events and resources. Call the EOP office at 909-537-5042 or click the link below for more information. 
To access more information about EOP, click here