Get to Know the PDC Associate Dean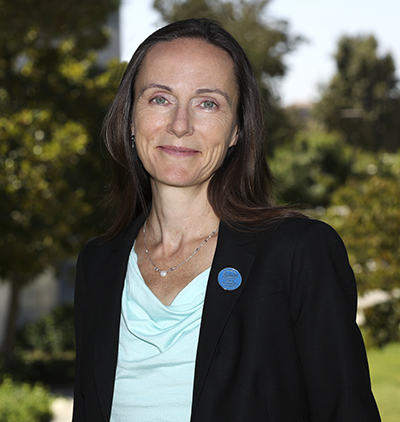 Meet Dr. Anissa Rogers! She is the Associate Dean at the Palm Desert Campus. She joined the Coyote family in 2019. With more than 25 years of higher education experience, she is a veteran educator and administrator.
She came to the Palm Desert Campus from the University of Portland, where she held several leadership positions, including serving as the director of the Social Work Program. Prior to that, she served as the chair of the Department of Social and Behavioral Sciences and co-director of Gender and Women Studies.   
In her current role, she works with both academic and student affairs to ensure PDC students have an equitable college experience. Dr. Rogers supports faculty, as well as the academic pieces involved with scheduling and program development. She also oversees student engagement and activities.
According to Dr. Rogers, a highlight of her position is working with the PDC team. "I really like working with the people here," said Dr. Rogers. "It's just such a great team out here. It's really special. They're just a lot of fun, really creative, hard-working, and committed."
Now back on campus, Dr. Rogers looks forward to attending events this academic year and interacting more with students. She helps PDC students get the most out of their college experience by supporting the development of robust programs and events, providing an equitable college experience for all.