Get to Know Your ASI President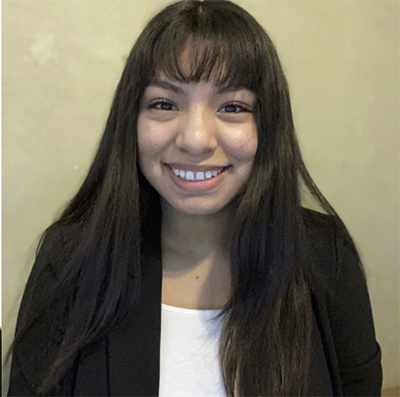 Meet Daisy Ramos Gomez! She is the new Associated Students, Inc. (ASI) President. In this role, she advocates for all students at the local, state, and federal levels, making sure student voices are being heard at every table and raising all concerns that are brought to her attention.
Every person assuming the role of president is given one term each academic year, and Daisy has big plans for the year ahead.
"My board of directors and I are focusing on a policy agenda we just passed," said Daisy. "Within the policy agenda, we are focusing on six issues throughout campus and within ASI. The policy agenda and the strategies on how we will be going about completing each one can be found on our website."
Daisy, a fourth-year business administration major with a concentration in entrepreneurship, plans to use her experience in student government after graduation.
"I came into college as a business major expecting to have a business of my own, but once I got involved with student government, it has changed what I want to do in the future," said Daisy. "I am now aiming on pursuing a master's degree in public policy and wanting to go into either the local, state, or federal government in the future."
In the past three years, Daisy has held two other positions within ASI before becoming president, as a student advocate and director of internal affairs.
"My biggest motivation to run [for president] was seeing how covid had affected a large amount of students, including myself, and wanting to fight for equity within the education system, as well as speaking up and becoming the voice for all our students and all underrepresented communities within our campus," said Daisy.
For those interested in student government, Daisy strongly encourages students to join ASI and be a part of the decision-making process.
"We just launched our Howl Squad Initiative that allows students to get involved with ASI and sit on campus-wide committees where students can be involved," said Daisy.
Call the ASI office at 909-537-5932 or click the link below for more information. Stay connected and follow ASI on social media: Facebook, Instagram, Twitter, and YouTube.