CSUSB Celebrates Most Anticipated Event of Fall, Homecoming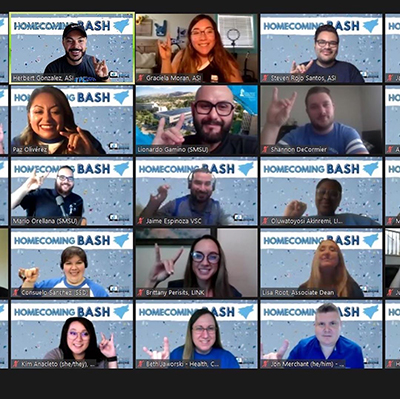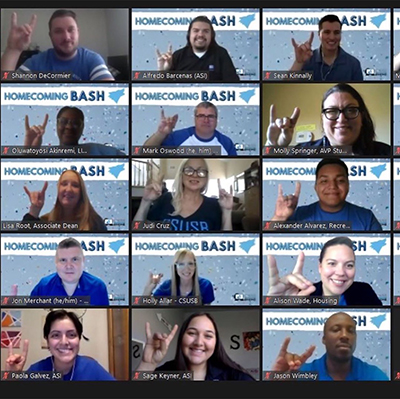 Homecoming@Home kicked off virtually Oct. 12-17. Student Affairs helped lead the charge by hosting events throughout the week for alumni, students, faculty, staff, and the community. It is one of the university's most anticipated events of the year. Those who attended enjoyed fun competitions, family-friendly activities, giveaways, and opportunities to give back to the CSUSB community.
The Division of Student Affairs hosted the Homecoming Bash on Saturday, Oct. 17. Students had the opportunity to connect with one another virtually and win giveaways, including t-shirts, ASI planners, notebooks, tote bags, and more. All participants in the Homecoming Bash were also entered for an opportunity to win the 'Deck Out Your Desk' grand prize, consisting of a brand-new desk, desk chair, desk lamp, and desk organizer.