Get to Know Your ASI President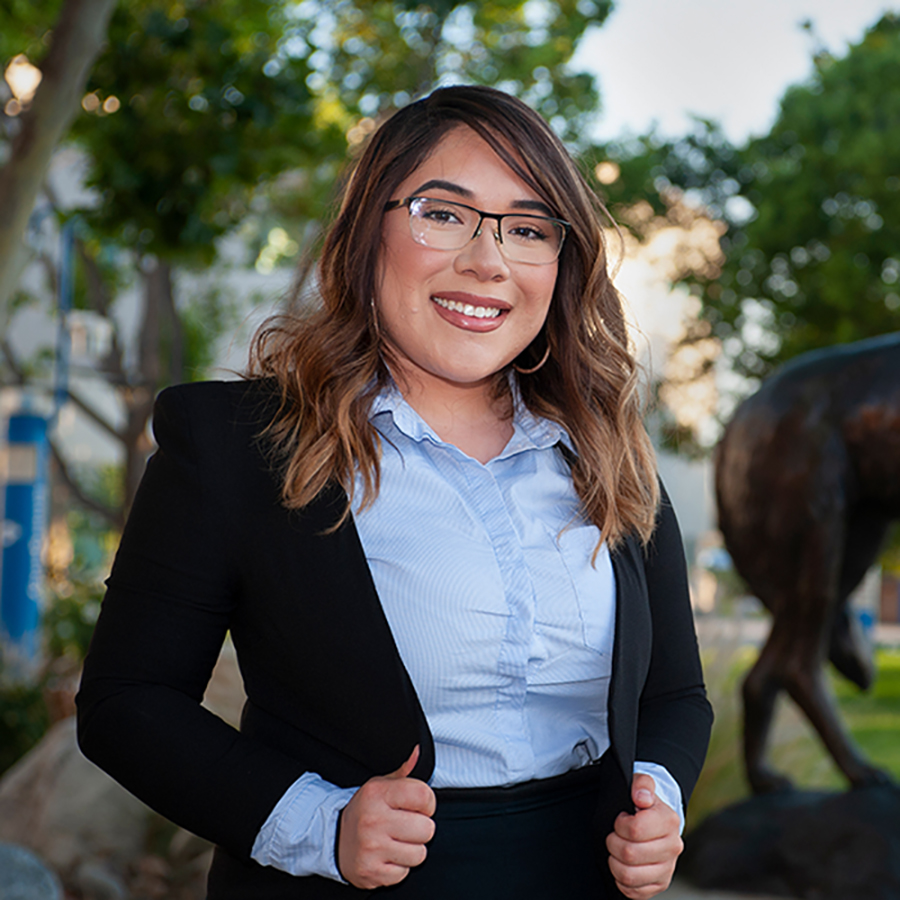 Meet Graciela Moran! She is the Associated Students, Inc. (ASI) President. In this role, Moran advocates for students both locally and statewide, making sure their voices are heard and issues affecting them get addressed. The fifth-year Global Studies major's path to leadership began by getting involved on campus.

During her time at CSUSB, she has been a VOICE peer educator, resident advisor, and student assistant in the Women's Resource Center. From her experiences, Moran gained confidence, mentorship, and was able to network with faculty and staff, which made it easier for her to ask for help when needed. 

She was honored this month for her work and accomplishments at the fourth annual 30 Under 30 Awards Ceremony held by Assemblymember Eloise Gómez Reyes. The event honors 30 individuals under the age of 30 who exemplify dedication, innovation, and service in the community, and live, volunteer, or work in the 47th Assembly District.

As ASI president, Moran has big plans for the academic year:
Ensure student fees are utilized properly and be critical about how the budget campus-wide is utilized

Make sure every student's voice is heard whether that's at the local, state, or federal level

Give back to the community

Make sure students are civically engaged and up to date with the upcoming election, such as registering to vote
For those interested in student government, Moran says there is something for everyone, including marketing, graphic design, programming, and legal council. "If you have the passion and the drive, you can do it," said Moran. 

Call the ASI office at 909-537-5932 or click the link below for more information. Stay connected and follow ASI on social media: Facebook, Instagram, Twitter, and YouTube.