Workshop Description: With so much change around us, this workshop series comes at the optimal time to rediscover how to manage stress. During this series, participants will have an opportunity to examine, identify, articulate, and assess individual stressors in uncertain times. Participants will learn methods to incorporate in an effort to reduce and/or manage stress, and develop useful strategies toward creating and maintaining boundaries.
Workshop Schedule
Session
Date
Time
Managing Stress in Uncertain Times
Wednesday, October 14th
10:00am-11:00am
Creating and Maintaining Healthy
Boundaries to Reduce Stress
Wednesday, November 4th
10:00am-11:00am
De-Stressing for a
Peaceful Winter Break
Wednesday, December 2nd
10:00am-11:00am
*This workshop is available or online via Zoom (registration required to receive Zoom link).
Facilitated by:
Albert Angelo, Student Health Center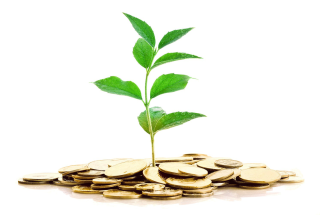 Please check back for new dates and times!
Workshop Description:
Back by popular demand, Dr. Estes presents a five (5) course webinar series on retirement planning! Learn how to calculate how much you will have, how much you will need, and how to re-balance your portfolio in your 401(k), 457 or 403(b) to safely grow and keep it into retirement. This series takes a very broad topic and reviews it one session at a time so you'll need to attend all five sessions. Class materials include tables, templates, and access to financial software. Homework will be assigned. Please bring a notepad, calculator, friend/spouse/partner/colleague and something to write with. All employees (faculty, staff, administrators) and student assistants are welcome to attend!
Facilitated by:
Dr. Jim Estes, PhD, MBA, CFP, ChFC, CPCU, CLU
Professor of Finance
This training is online via CSULearn
Workshop Description:
This session will review the CSU Fee Waiver and Reduction Program, including understanding your collective bargaining agreement for this highly sought after benefit. We will discuss who is eligible for the benefit, how to transfer the benefit to an eligible dependent, timing, submission deadlines, attending another CSU  campus, normal academic standards and tax implications. We invite all employees interested in utilizing the benefit to attend!

Facilitated by:
Lurdes Valdez, Benefits

NOTE: The CSU Fee Waiver and Reduction Program is not available to Associated Students, Incorporated (ASI) employees, auxiliary and non-state paid positions. For questions regarding Santos Manuel Student Union (SMSU) and University Enterprises Corporation (UEC) tuition assistance, contact:
(SMSU) Maria Najera-Neri at mnajera@csusb.edu or (909) 537-3956 
(UEC) Ingrid Valdez at ivaldez@csusb.edu or (909) 537-3069
Access MyCoyote?
Follow the below steps to access MyCoyote:
Click on the myCoyote hyperlink on the top left of the CSUSB homepage
Enter your Coyote ID and password 
Access CSULearn / SumTotal?
Follow the below steps to access CSULearn content:
Log in to myCoyote
Select the 'My Employment' tile and click 'CSULearn'
Select the 'Training Schedule' widget
Search for the course by title in the 'Activities Calendar'
Select course and 'Register' for desired session