Matt Habich, MBA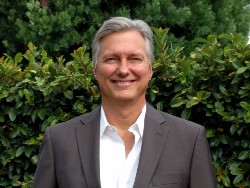 Current Status:
Full-time lecturer in the Management Department at Jack H. Brown College of Business and Public Administration
Classes Taught:
Undergraduate and Graduate courses in: Organizational Behavior, Theory, and Design; Managerial and Administrative Communications; Workplace Groups and Teams; and Business, Ethics, and Society
Why I believe in the Center:
From my own business experience as well as from current work with business executives, I know how critically important good communication skills are to workplace effectiveness and career advancement.  And I've seen students show remarkable improvements in their oral communication skills after just one 45-minute consultation at the Speaking Center.  A visit to the Center is just a great investment in students' future career success.
Other professional experience:
Previous work experience in engineering, product management, operations, and finance, as both an individual contributor and manager; Executive development experience as an executive coach, Vistage Chair, and facilitator for the Executive Leadership Network (XLN).