Ying Cheng, Ph.D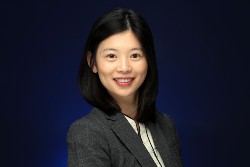 Current Status: 
Assistant Professor in the Management Department at Jack H. Brown College of Business and Public Administration
Classes Taught: 
Administrative Communications; Advanced Managerial Communications (Graduate)
Why I believe in the Center: 
During my time as a consultant of the Ernst & Young Communication Center at Michigan State University, I enjoyed working with students in one-on-one and small group settings where I can build a trusting relationship with them and offer personalized feedback. As communication is a reiterative process, the personalized feedback can help students identify their areas of improvement more precisely and motivate them to continuously strive for the next level of excellence.
Other professional experience:
Dr. Ying Cheng's research areas focus on persuasion and social influence, especially the persuasive effect of message features in the context of advertising and health communication. Her work has been published in Journal of Health Communication, Health Communication, Computers in Human Behavior, American Behavioral Scientist, etc. She won a Top Four Paper Award from the Information Systems Division in the 2020 International Communication Association Conference. Before joining CSUSB, she has been a consultant for the Ernst & Young Communication Center at Michigan State University for two years.