Maggie Boyraz, Ph.D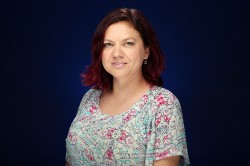 Current Status: 
Associate Professor in the Management Department at Jack H. Brown College   
Classes Taught: 
Administrative Communications; Managerial Communications (Graduate Course) as well as Work Group Management
Why I believe in the Center: 
Because of the research I do, I know that there is a gap between what employers want college graduates to have in terms of soft skills, especially public speaking, writing and collaboration and the skills most students have when they graduate college so I think the Center is a very important tool for our students.  
Other professional experience:
Research interests include the impact of diversity and culture on processes and outcomes of global teams, organizations' expectations in terms of teamwork and other soft skills, as well as socialization into multinational organizations. Her work has been published in journals from several disciplines, including Management Communication Quarterly, Human Resource Management Review, and Atlantic Journal of Communication. Before becoming a professor, Dr. Boyraz worked in business operations and Human Resource Management among other professional positions.