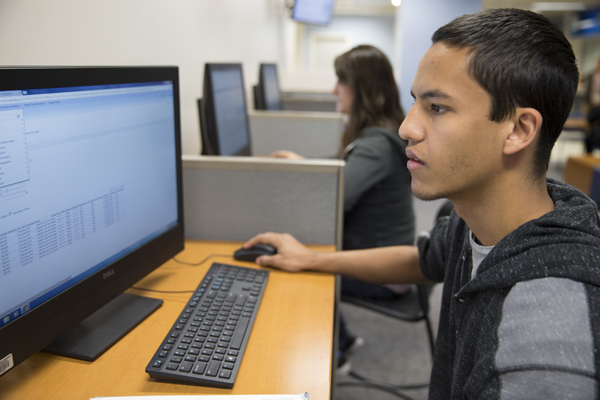 UPDATE:  COVID-19 / CORONAVIRUS
Due to the recent practices to limit the spread of the COVID-19 / Coronavirus, Simultaneous Enrollments will be requested and approved through an online process.  The Office of the Registrar is currently working to make available an online request process to address students' requests for simultaneous enrollments (time conflicts).  At this time, we ask students to contact the Registration Help Desk at 909-537-7671 for further direction for these requests.  Please also refer to Adding A Class for more information. 
Procedures have been established whereby a student may enroll in two courses that are scheduled to meet at overlapping times. The student should obtain a Simultaneous Enrollment For Undergraduates request form.  Students will meet with instructors for both of the courses involved to make special arrangements, then obtain the approval of both class department chairs.  Once the appropriate approvals are obtain, the Simultaneous Enrollment request form must be processed by the Office of the Registrar, located in UH-171.  
Please note:  For graduate students, refer to the Office of Graduate Studies for additional information and procedures.  The Graduate Petition For Simultaneous Enrollment can also be obtained through the Office of Graduated Studies, CH-123.