Dreams & Memories: Jan Sawka, Coast to Coast:
An online symposium celebrating two exhibitions of work by Jan Sawka
Saturday, May 2nd, 2020
10 a.m. PDT / 1 p.m. EDT / 7 p.m. CEST
Separated by the whole of the country, two university art museums currently exhibiting the work of the late artist have joined together to present a symposium on his profoundly touching and, ultimately, humane work. Both museums, together with the exhibition curators, have partnered to create an online symposium. Viewers from around the world will be able to join in as symposium speakers consider Jan Sawka's life and achievement – and the connection of his career and art with California and New York – from several points of view, including the biographical, the historical, the technical, and the personal – yielding a composite portrait of this protean and visionary artist.
A special thank you to our partners: Samuel Dorsky Museum of Art (SDMA) in SUNY New Paltz, and Hanna Maria Sawka MFA, in partnership with the Polish Cultural Institute New York, and supported by The Kościuszko Foundation, the SUNY New Paltz Foundation Inc., and the Consulate General of the Republic of Poland in Los Angeles.
Browse: Golden West? Jan Sawka's California Dream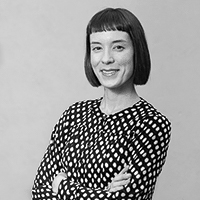 Landscapes of the Mind: Jan Sawka from Poster to Postcard
In her talk, Dr. Ksenia Nouril uses formal analysis and psychoanalytic theory to explore the artist's use of these two formats of print at different points in his career. Her study of Sawka's work is driven by the etymological connection between the poster and the postcard as objects that both communicate and circulate – two cornerstones of printmaking.
Ksenia Nouril is the Jensen Bryan Curator at The Print Center in Philadelphia. From January 2015 to September 2017, she was the Contemporary and Modern Art Perspectives (C-MAP) Fellow for Central and Eastern European Art at The Museum of Modern Art, New York. She has organized exhibitions of global modern and contemporary art at the Bruce Museum, Lower East Side Printshop, MoMA, and Zimmerli Art Museum. Ksenia lectures widely and frequently writes for international exhibition catalogues, magazines, and academic journals, including ARTMargins Online, The Calvert Journal, Institute of the Present, OSMOS, and Woman's Art Journal. She has published two books: Art and Theory of Post-1989 Central and Eastern Europe: A Critical Anthology (co-editor and contributor, MoMA, 2018) and Ilya Kabakov and Viktor Pivovarov: Stories About Ourselves (editor and contributor, Rutgers University Press, 2019). Ksenia holds a BA in Art History and Slavic Studies from New York University and an MA and PhD in Art History from Rutgers, The State University of New Jersey.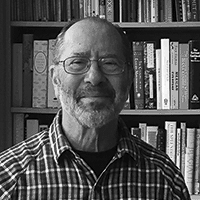 Jan Sawka's Ashokan Triptychs
This presentation will examine Jan Sawka's four triptych combine paintings that were inspired by the Ashokan Reservoir, where he loved to hike. They will be discussed in the context of 19th century Hudson River School paintings of local lakes, and earlier 20th century paintings of the Reservoir—and then looked at closely as unique works of art.
Tom Wolf is Professor of Art History, Bard College, NY. An artist, he has had paintings exhibited at Artists Space, New York; Los Angeles Institute of Contemporary Art; Koslow Gallery, Los Angeles and Art Gallery of Western Australia. He is a recipient of Andrew W. Mellon Fellowship, and Winterthur Museum and Library Fellowships.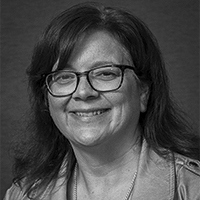 Jan Sawka: Double Diaspora Visionary
Jan Sawka's view of the world emanated from his deeply felt Polish heritage. Given Poland's position as both an important cosmopolitan crossroad, and subject to repeated challenges to its autonomy by the political designs of its neighbors throughout its history, Sawka grew up with a sensibility shaped by a collective experience of being profoundly rooted in a place, and yet somehow always pushed away from it. His personal and artistic development doubled back on this background through his own diasporic experience, having been forced into exile from his home country to make his way elsewhere in the world. In this talk, I will explore some of the ways that this Polish/diasporic resonance makes itself felt in Sawka's visionary projects, in particular focusing on his proposal for the Jerusalem Peace Monument. This as-yet unbuilt work of architecture was designed for yet another contested location, Jerusalem, claimed by three major religions as holy ground and a place which has also been at the center of conflicting historical claims, as well as waves of diaspora and displacement. Sawka's Polish heritage and life experiences (in addition to his unique artistic vision) made him perhaps the artist best-prepared to address the complex overlap of religion and cultures addressed by this work, which are conjoined in this monument in a vivid vision of peaceful coexistence.
Beth E. Wilson is an art historian, critic, and curator. A Lecturer in Art History at SUNY New Paltz, she teaches courses in the history of photography, film, and contemporary art. She has curated exhibitions at institutions including the Samuel Dorsky Museum of Art and the Center for Photography at Woodstock. Her articles and essays have appeared in a wide range of art and photography journals, including Blindspot, Chronogram, Arts Magazine, and Tema Celeste, and she recently published an article entitled "The Corporate Creation of the Photojournalist: Life Magazine and Margaret Bourke-White in World War II," in Journal of War & Culture Studies (UK).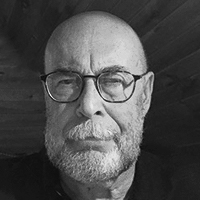 Jan Sawka's Screen Play
Seeing is always selective: we filter a torrent of visual stimuli through a screen of habits and expectations. Taking its cue from an extraordinary painting by Jan Sawka, 15 Strange Things on the Clean Morning Sky, this talk will consider the ways that Sawka makes the screen visible in his work. His preoccupation with the nature of seeing is not confined to images from the material world, but has implications as well for memory, fiction, and painting itself—since a canvas is also a screen.
Peter Schwenger is the author of six books, the most recent of which is Asemic: The Art of Writing (University of Minnesota, 2019). He is a Professor Emeritus of Mount St. Vincent University, and for ten years was Resident Fellow of the Theory Centre at the University of Western Ontario. He now lives in a cabin in the Nova Scotia woods, and goes into town once a week for a night of Argentine tango.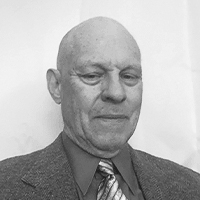 On Curating "Golden West? Jan Sawka's California Dream"
by Frank Boyer and Hanna Maria Sawka
Co-curators Hanna Maria Sawka and Frank Boyer will speak about the origins and development of the curatorial concept for Golden West?: Jan Sawka's California Dream, the current exhibition of Jan Sawka's work at RAFFMA. They'll start with the original inspiration for the show and talk about how they identified and developed themes. This is a story of how a unique friendship, geopolitics and unexpected twists of fate helped to shape an exhibition.
Frank Boyer was born and raised in the Midwest, the child of academic parents deeply involved in liberal religion and politics. He holds an Master of Arts degree in Humanities and a Doctor of Arts degree (equivalent to a PhD) in Art Theory. Both of these last degrees are from the Steinhardt School of New York University. Drawing on his doctoral work, for the last several years he has been producing academic papers which focus on theoretical and educational issues in contemporary art. He teaches at SUNY-New Paltz, specializing in courses that explore the interface between language and image=-- art criticism, art history, and seminar courses for art majors. In the late summer of 2001, Frank Boyer was introduced to Jan and Hanna Sawka by the late Dr. Daniel Gerould, his mentor and friend, who for the previous decade had encouraged his research interest in Polish art and culture. On September 11, 2001, a day not easily forgotten, Jan Sawka, Hanna Sawka, Hanna Maria Sawka and Frank Boyer held their first meeting to discuss working together, embarking on a friendship and collaboration that has stood the test of time. Initially focused on the conceptualization and promotion of emergent projects, Dr. Boyer's part in this collaboration has refocused to writing and speaking in order to foster Jan Sawka's legacy, and the illumination of his extant work, as informed by studies in Polish cultural history and the theory and history of art.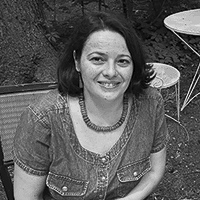 Hanna Maria Sawka holds an MFA in Film, TV and Theater Directing from the Polish National Film School in Lodz, a BA cum laude from Smith College in English and Theater. She teaches New Media in a full-time capacity at SUNY Orange. Her most recent film, "Beyond Iconic: Photographer Dennis Stock," was a finalist at the Sao Paulo International Film Festival and an Official Selection at DOC NYC, Starz Denver and other festivals. She has also directed professionally for television (crime reenactments for Polish National Television) and the theater. Together with her mother, Hanna "Hanka" Sawka, Hanna Maria co-manages the estate of her late father, Jan Sawka. She began curating exhibitions in 2012, when, together with Jan Sawka, she co-curated an exhibition titled "The Japanese Touch:  Masterworks of Japanese Print-Making" at Mohonk Arts in High Falls, NY.   In 2012, together with Debra Klein, she co-curated the critically lauded "Personal Equilibrium" exhibition of Jan Sawka's hand-painted journals at the Stevenson Library at Bard College, Annandale-on-Hudson, (Nov. 2012 – Feb. 2013), which turned out to be the first posthumous exhibition of work by her father. In 2013, together with Evonne Davis, she co-curated "Reflections on Everyman: The Work of Jan Sawka" at Gallery Aferro in Newark, New Jersey, which was accompanied by a symposium at Rutgers University's Paul Robeson Gallery.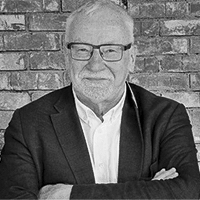 Art: global, circular, avant-la-lettre
Jan Sawka (1946-2012) had experienced the hidden injuries of the Cold War before they were hidden. He has imagined virtual worlds of "Grateful Dead" before their fans got online. He has designed spaces for desires and experiences before the net.
Slawomir Jan Magala taught cross-cultural management at the Rotterdam School of Management, Erasmus University Rotterdam, The Netherlands (1985-2015), He wrote "Class Struggle in Classless Poland"(South End Press, 1982, under the penname of Stanislaw Starski), "The Polish Student Theatre as an Element of Counterculture" (MAW Publishers, 1988, in Polish), "Cross Cultural Management" (Routledge, 2005), "The Management of Meaning in Organizations"(Emerald, 2009). Blogs online: www.magala.nl. Since 2004 the editor-in-chief of Journal of Organizational Change Management. Married to Joanna Ramlau, son Jacek and daughter Magdalena. Described as a generalist with a cause.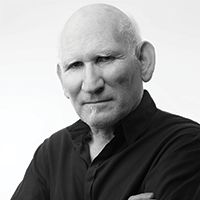 The Nether Shore: Jan Sawka and the Dream of California
Jan Sawka never lived in California, but he had fantasized about it since his boyhood. His first and best American friend lived in Los Angeles, allowing Sawka the opportunity to visit several times, and to come away with his fantasies challenged and yet revivified.t.
Peter Frank is Associate editor for Fabrik Magazine and former Senior Curator at the Riverside (CA) Art Museum, He has served as Editor of THE magazine Los Angeles and Visions Art Quarterly and as critic for the Huffington Post, Angeleno magazine, and the L.A. Weekly. Frank was born in 1950 in New York, where he wrote art criticism for The Village Voice and The SoHo Weekly News, and moved to Los Angeles in 1988. He contributes articles to numerous publications and has written many catalogues for one‑person and group exhibitions.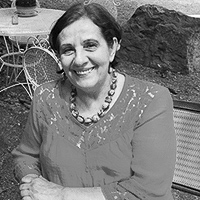 Two Worlds Colliding: The Story of a Friendship
Hanna Sawka will recount the story of a friendship that started behind the Iron Curtain, when Robert Schulberg, a Hollywood media mover and shaker, met Jan and Hanna Sawka. A correspondence and friendship developed that would later be key in helping the Sawka family dramatically escape deportation from France back to Poland and to escape further West - to America – and out of the communist regime's clutches for good.  This friendship is the back-story behind the "Golden West?" exhibition. Hanna will reveal anecdotes that will enrich the understanding of several works in the show. 
Hanna Sawka was born to a family of doctors and Polish WWII Resistance fighters. Her mother was decorated with three medals for her service as a paramedic during the Warsaw Rising, while her father and grandfather fought as partisans against the Nazis. As WWII Resistance fighters, they were later targeted by the communist regime. Hanna grew up in a home where the spirit of service continued, her mother providing free health care to survivors of concentration camps. When she met Jan Sawka, Hanna was a student of psychology at the Catholic University of Lublin's Warsaw campus.  Jan was already a rising star of the Polish School of the Poster, as well as an increasing political liability for the regime. Just a year after they married, together with a baby, they were exiled. Together with Jan, Hanna navigated the stresses and learning curve of surviving and eventually thriving in a new country. Her image appears in many artworks, but she never was a "muse," becoming instead the primary manager of their business affairs. She handled a variety of tasks, such as book-keeping, buying materials, preparation for exhibitions, networking, entertaining, promotion, travelling together for shows and events, organizing photo shoots, studio assistance, mounting shows and involvement with exhibition design, exhibition logistics, and overall strategy. Hanna continues many of these activities after the passing of her life-partner, now in the capacity of the Director of the Jan Sawka Estate. In her own words, "My work hasn't ended."