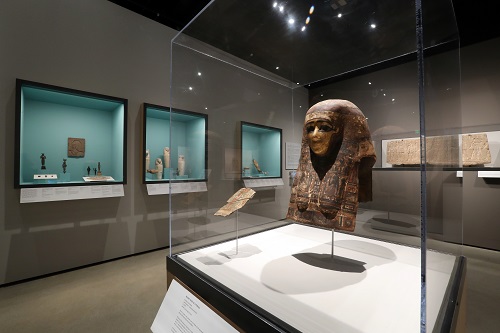 Welcome
The Robert and Frances Fullerton Museum of Art opened its doors to the public in the fall of 1996. Since then, it has grown to be one of the major cultural centers in the region.
In 2008, RAFFMA was granted accreditation from the American Alliance of Museums, the highest national recognition an American museum can achieve, recognizing our continuing commitment to excellence.
Since 2008, we have hosted many exhibitions from artists all over the world. We are best known for our Egyptian antiquities collection, the largest display of ancient Egyptian antiquities in the western United States encompassing years of Egyptian history.
Vision
Engaging people from all walks of life and age groups in museum programs, making the arts part of their lives.
Mission
Creating relevant and meaningful cultural experiences for the widest array of audiences, regional and beyond, through art exhibitions & educational programs to illuminate, engage and inspire, to enrich and transform lives.