Manijeh Badiee, Ph.D., Assistant Professor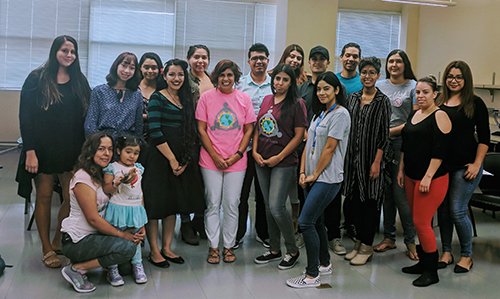 The name of my research team is DREAM Team. DREAM stands for Dare to Research, Empower, And Make the world better. We use qualitative, quantitative and mixed methods approaches to address social justice issues. We are currently working on a project to empower Latina/Hispanic women in San Bernardino and surrounding communities. Each year, applications can be submitted anytime from 4/1 to 7/1 to join the following fall. 
To join the team, you must complete an application and CITI research ethics training. You will receive a certificate once you complete your CITI training. The completed application and CITI certificates should be emailed in a single email to mbadiee@csusb.edu. The subject of the email should be DREAM Team Application. The CITI training must be completed before you work on any research projects and the certification you receive is good for five years.