Important Deadlines for Fall Quarter 2020 Admissions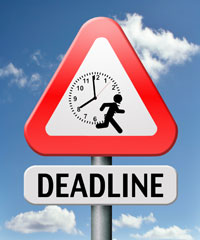 Single Subject Credential Fall 2020
Monday, February 10, 2020 (Early Consideration)
Monday, April 6, 2020
Monday, June 1, 2020 (Late Consideration)
 Find the application form and instructions on our Credential Program Admissions website. 
Due to the ongoing response to the COVID-19 crisis, students are encouraged to contact Ami Thomas at Ami.Thomas@csusb.edu directly for assistance with application questions and for accommodations we are making to support students.
What is a Single Subject Credential?
A single subject credential authorizes a person to teach a specific subject or subjects in most middle schools and high schools.
Program Mission
The Single Subject program prepares teachers to become leaders in transformative education, an evolutionary process of change by which schooling practices become increasingly effective in promoting learning in urban settings. Inquiry and reflective practice are the foundations of the transformative process, a process that allows teachers to evaluate current school practices and imagine teaching and learning in new ways.
It is our goal to educate teachers who in turn can assist their students develop to their full potential and become reflective, contributing members of local, regional and global communities.
Completion of the CSET (California Subject Examination for Teachers) in the specialty teaching area you are planning to teach. 
OR 
Completion of one of the following CTC approved subject matter waiver preparation programs at this university.
Subject Matter Waiver Preparation Programs

| Single Subject Credential | Degree Major |
| --- | --- |
| Art | B.A. Art (Plan I) |
| English | B.A. English (ETTP) |
| Foreign Language | B.A. Spanish |
| Foundational Mathematics/Mathematics | B.A. Mathematics (Teaching Track) |
| Physical Education | B.S. Kinesiology (Pedagogy) |
Advisement List
You are invited to seek advisement that will help you plan and progress smoothly through the program by contacting the program admissions advisor located in the Student Services Office at (909) 537-5291.
| Advisor | Teacher Candidates |
| --- | --- |
| Dr. Jordan Fullam | English and Art |
| Dr. Mark Groen | Social Sciences and Music |
| Dr. Andrew Kwok | Math |
| Dr. Mick Verdi | Physical Education and All Interns |
| Dr. Xinying Yin | Science |
Your success in completing a program with satisfaction is the faculty and my gratification. Working together, we can achieve your goal of earning a credential.
Dr. Becky Sumbera
Single Subject Credential Program Coordinator
Department of Teacher Education and Foundations
Office: CE 249
Phone: 909-537-4413
Email: bsumbera@csusb.edu
What Options does CSUSB Palm Desert Campus Offer? 
Student Teaching Option
Intern Option
Interested in the Program?
Contact Brenda Machuca or attend an information session.