At this time, the date for re-opening the Student Fitness Center across the street from the Palm Desert Campus is still undetermined. While we are working to create a plan to safely re-open, as a part of the California State University system, we are required to follow state, county, city and campus officials guidance prior to being permitted to return to campus and open our facilities. 
Please know that we are offering our campus communities (SB, PDC) a wide range of virtual programs and services every day of the week. Rest assured, we are also doing everything we can to re-open as soon as possible while following all appropriate guidance and maintaining the safety and well-being of our campus communities. If you have any questions or suggestions for additional virtual programs and services, please let us know! 
For more information on our current programs and services, beyond our website information, please visit our Instagram accounts at: csusbrecwell and pdc_sfc .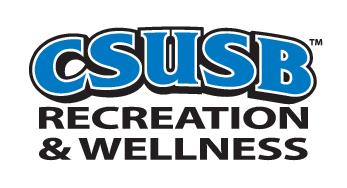 About us
CSUSB Recreation & Wellness is an auxiliary unit of the Santos Manuel Student Union (SMSU) within the Division of Student Affairs at California State University, San Bernardino. 
Our Mission
The mission of the Recreation & Wellness Department is to provide a variety of safe and enjoyable programs and facilities to meet the diverse needs of the CSUSB community by creating a healthy social environment, enriching the quality of life and enhancing the educational experience.
Palm Desert Campus Student Fitness Center 
Located off campus in the Village of University Park, the Student Fitness Center invites you to come in for a workout. The center is designed to help you reach your personal fitness goals. The center is free of charge to currently enrolled CSUSB students through the Student Union fee. The Faculty and Staff also have the benefit of complimentary access to the facility.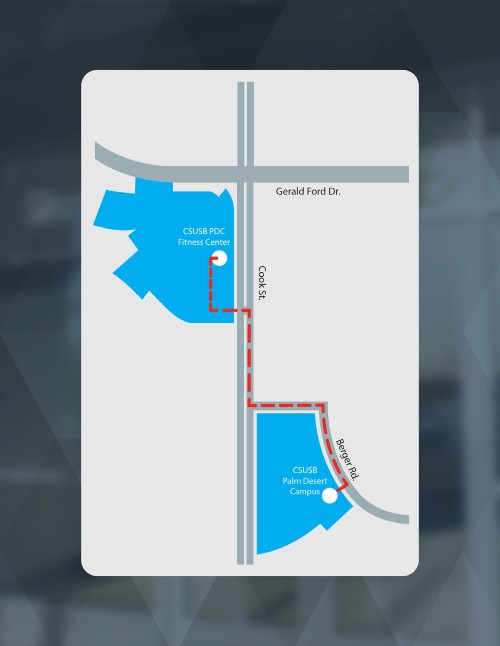 Membership 
Who Can Join 
CSUSB Students 
Any regularly enrolled CSUSB Student is automatically a member. Student membership fees are included in their tuition. CSUSB Students have access to all programs offered by Recreation & Wellness. Don't forget to bring your Coyote-One card. 
CSUSB Faculty and Staff 
Currently as a CSUSB employee benefit, Faculty and Staff may use the Student Fitness Center free of charge. 
Features 
 Cardio Equipment 

Treadmills 
Elliptical machines
Exercise bikes

Strength Training Equipment 

Weight lifting benches and racks
Weight plates and bars
Free weights (Dumbbells)
Home gym equipment 
Queenax Functional Training System

Accessories

Mats 
Foam rollers 
Resistance band
Yoga ball 
Medicine ball
Jump rope
Services 
Essential hygiene products 
Fresh towels and hand towels 
Lockers 
Showers
Employment 
Get Involved 
The Recreation and Wellness Department offers a unique opportunity for students to work part-time with a team of other individuals in a friendly environment. 
Qualifications 
Applicants must be a student enrolled in a minimum of six hours at CSUSB and maintain both a semesterly and cumulative GPA of 2.0. CPR and First Aid Certification is preferred before employment and required within 4 weeks of being hired. These positions require proper certification and we offer these certification programs through our department.  
How to Apply 
Job postings can be found on Handshake.
Hours of Operation
Temporarily closed
Location
36901 Cook St. Suite #2
Palm Desert, CA 92211
Contact Us
Main Desk (760) 610-1172 or Francisco Alfaro, Student Engagement Coordinator, at (909) 537-8233.