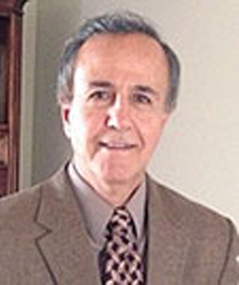 Title: Professor
College: College of Business and Public Administration
Department: Information & Decision Sciences
Email: jvarzand@csusb.edu
Phone: (909) 537-5730
Office: JB 555
Office Hours: See dept. listing in JB-460
Teaching

Dr. Varzandeh has received his PhD from Oklahoma State University, and has been teaching in the areas of supply chain management, Operations Management, International Business, Management Sciences, ERP-SAP and Quality Management during the past 20 years.

Research

Dr. Varzandeh's publications are in supply chain management, ERP, SAP, Quality and inventory management.

Business/Consulting

Dr. Varzandeh has developed and directed a number of seminars and workshops in 'Quality Control, Statistical Sampling, Master scheduling, Operations Scheduling, Just In Time, and Forecasting', nationwide. He has been educational consultant for a number of manufacturers, such as Hayden Corporation, General Dynamics, Rockwell International, Frolic Foot Industry, Midwest products, Falcon Jet Corporation and more during the past years.