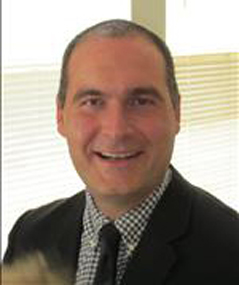 Title: Professor
College: College of Business and Public Administration
Department: Marketing
Email: jryan@csusb.edu
Phone: 909-537-3779
Office: JB-421
Teaching

Dr. Jason Ryan (Ph.D., University College Dublin) is an expert in branding and the international business. He teaches a broad array of undergraduate and graduate courses in marketing. Prior to joining CSUSB, Professor Ryan taught at the John Cook School of Business at Saint Louis University (USA and Spain), the Aalto University School of Business (Finland), the Quinn School of Business at University College Dublin (Ireland) and the University of Redlands (USA). Professor Ryan also worked as a Product Manager for Sigma-Aldrich and as an IT Consultant for PwC.

Research

Dr. Ryan's research interests are branding and the international mobility of skilled professionals. His articles on these topics have appeared in the Journal of Brand Management, the Journal of Travel & Tourism Marketing, the Marketing Review, the Journal of Global Mobility, Marketing Intelligence & Planning, Place Branding and Public Diplomacy and the European Journal of International Management. He currently has two articles under review at Career Development International and the Personnel Review.

Business/Consulting

Dr. Ryan has six years of industry experience in both the United States and Europe. He began his business career as an Information Technology Auditor at PwC in Boston. Dr. Ryan later worked for America Online Inc. in Dulles, VA, as a public relations officer and for Sigma-Aldrich Corporation as a Product Manager.

Teaching Experience

Jason Ryan joined CSUSB in 2011 from the University of Redlands as an Associate Professor of Marketing. At Redlands, he taught in the full-time undergraduate business program for four years and was granted early tenure and promotion. Jason has ten years of teaching experience in institutions of higher education in Ireland, Finland, Spain, Morocco and the United States. Prior to moving to California in 2007, Jason was employed by Saint Louis University for two years to teach international business at its overseas campus in Madrid, Spain.

Awards/Recognition

Dr. Ryan was the recipient of the CBPA Faculty Research award in 2012-2013.

Personal

Dr. Ryan likes to describe his personal and educational backgrounds as eclectic. He was born and raised in France to an Irish-American father and an Iranian mother. At the tender age of nineteen, his parents shipped him off to the US to attend Swarthmore College. At Swarthmore, Dr. Ryan majored in History. After graduation, he moved to Boston and worked for PwC as an IT Consultant. That experience sparked his interest in business. Dr. Ryan then attended business school at Washington University in St. Louis, thanks to a generous scholarship. There, he earned an MBA and an MA in International Affairs. After working for both America Online and Sigma-Aldrich, Dr. Ryan decided that his true calling was teaching. He moved to Dublin, Ireland, to attend the PhD program at the Smurfit Graduate School of Business at University College Dublin.