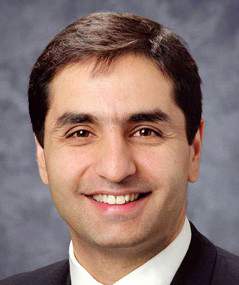 Title: Assistant Professor
College: College of Business and Public Administration
Department: Marketing
Email: Chanho.Song@csusb.edu
Phone: 909-537-5323
Office: JB-432
Teaching

Before joining the faculty at California State University, San Bernardino, Dr. Song taught at Kent State University for five years. He has taught a wide array of courses including Marketing Principles, Advertising and Promotion Management, International Marketing, and Marketing Applications.

Research

Dr. Song's primary research focuses on incentive programs in marketing areas such as firm strategy, consumer word of mouth and service quality. He is also interested in behavioral experiments. He has experience with both laboratory and field experiments as well as secondary data analysis.

Business Consulting

Dr. Song holds a PhD in Marketing from Kent State University and an MBA from the University of California at San Diego.

Education

Prior to teaching, Dr. Song was a manager for his family business and had work experience in a consulting firm in Korea.