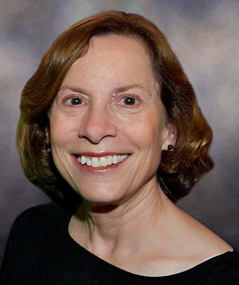 Title: Professor/Co-Director, IAR
College: College of Business and Public Administration
Department: Information & Decision Sciences
Email: bsirotni@csusb.edu
Phone: (909) 537-5729
Office: JB 235
Office Hours: See dept. listing in JB-460
Teaching

Dr. Sirotnik started teaching at CSUSB in 1980 and has seen the campus grow from 4,000 students to over 17,000. She has taught mega-sections of undergraduate introductory statistics (180 – 200 students); major classes in supply chain management, quality management, and computer programming (10 – 20 students); and graduate classes in all of the above topics (up to 30 students). She has won her college's Faculty of the Year award or Excellence in Teaching award five times, and has been nominated for the university's Outstanding Professor award 4 times.

Research

Dr. Sirotnik has authored and co-authored theoretical articles in the areas of paired comparisons and contingency table analysis. In addition, she has co-authored applied research articles on a variety of topics including: the aging workforce, challenges and rewards of being a family caregiver, attributes related to attitudes toward people with disabilities, effect of question format on survey findings, ethnic differences in students' approaches to learning, toxic leadership, and training modalities for bioterrorism preparedness.

Business/Consulting

Dr. Sirotnik's professional energies have mainly been channeled into applied research as one of the founding Directors of the university's Institute of Applied Research and Policy Analysis. Since 1985, this multi-disciplinary institute has provided a variety of research and consulting services to public agencies, business organizations, and individuals within the university's service area and beyond. As Director of the Institute, she has been involved in conducting survey research projects for public and private organizations in the Inland Empire, statewide, and nationwide. In particular, Institute projects include: 20 years of Inland Empire Annual Surveys (surveys of up to 2,000 residents of Riverside and San Bernardino Counties); 24 years of surveys resulting in the Inland Empire Report on Business released monthly; community needs assessments for Pomona Valley Hospital Medical Center, San Antonio Hospital, Inland Empire United Way, Mt. Baldy United Way, and Planned Parenthood; and quality of life surveys (telephone and online) for the cities of Hemet and Riverside. Statewide studies include a survey of family caregivers; and a survey of landscape water use efficiency for the California Urban Water Conservation Council. Nationwide experience includes a study of information sharing in the military for the Department of Defense.

Education

Dr. Sirotnik holds a Ph.D. in statistics from the University of California, Riverside, and her additional areas of expertise include operations research, information management, data driven decision making, computer programming, and research methods.

Personal

In her spare time (what spare time?), Dr. Sirotnik enjoys reading, hiking, and singing. She is also an award winning Highland Dancer and loves to line dance.