Our quality sets us apart.
The MBA Online for Executives program is fully accredited by the Association to Advance Collegiate Schools of Business (AACSB) International, a standard that fewer than 5% of the world's business schools have achieved. Best yet, our program is designed to prepare students for the rapidly changing world of business.
AACSB International represents the highest standard of achievement for business schools worldwide.
AACSB International is the hallmark of excellence in management education.
Institutions that earn this accreditation display a commitment to quality and continuous improvement through a rigorous and comprehensive peer review.
The AACSB was established in 1916 to help business schools widen their network and create forums where industry-related issues may be addressed. AACSB-accredited MBA programs are granted accreditation only after the comprehensive review of an institution's business education standard. These standards are continuously updated to reflect the changing needs of business enterprises.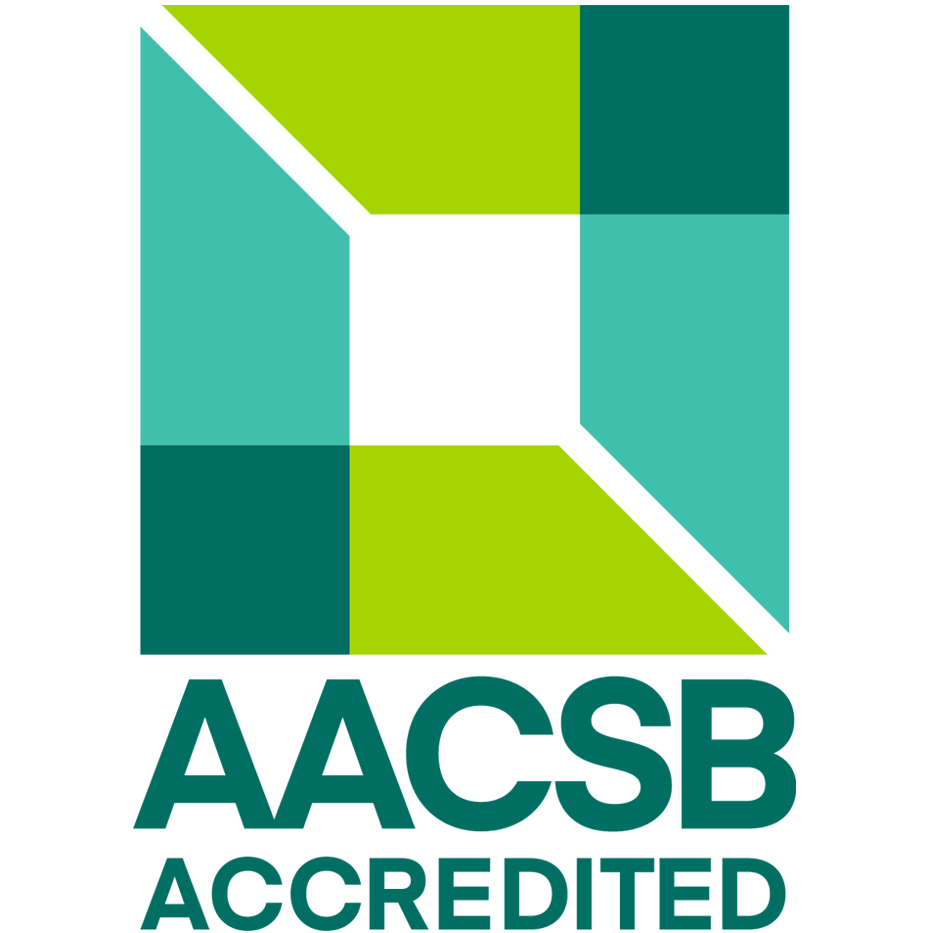 Cal State San Bernardino maintains prestigious AACSB business accreditation.
National and International Ranking
Listed with OnlineMBA.com among The 10 Most Affordable Online MBA Programs That Don't Require the GMAT.
Listed 'Best for Vets of 2016' by Military Times for the third consecutive year in recognition for assisting veterans along with active-duty service members in pursuing a higher education.
Named among the top MBA business schools in the world by CEO Magazine Global MBA Rankings 2016.
Our MBA program was ranked as one of "The Best 295 Business Schools" consecutively in 2013, 2014 and 2015 by the Princeton Review.
U.S. News and World Report listed CSUSB's MBA program in the 2013 and 2014 edition of the 'Americas Best Graduate Schools.'
Listed as one of the top 5 innovative business schools in the US in 2010 by European CEO Magazine.
Ranked among the "Top 20 M.B.A programs" of 2015, 2016, 2017; ranked in the first tier for three years by CEO Magazine.
CSUSB was designated a Center of Academic Excellence in Information Assurance education by the US Department of Homeland Security and the National Security Agency.
Listed 37th (out of 2,500 institutions of higher learning) by Time Magazine using guidelines specified by the White House that measure graduation rates, tuition and percentage of students who receive Pell Grants.
CSUSB's College of Business and Public Administration ranked 5th in the country for snowbirds in 2014 by Business Week.
Listed in the top 18 regional public universities in the Western USA in 2018 by US World News.
Listed as one of the top 3 universities in the US for civic engagement in 2012 by Washington Center.