This certificate program is offered in partnership with Career Step. Study with California State University, San Bernardino and you can gain the skills you need to get a job as an administrative or executive assistant. Administrative assistants play an important role in a wide variety of industries, and these professionals are crucial to keeping many offices running smoothly. With over 479,500 new administrative assistant jobs expected by 2022, there are many opportunities available to you.
Who Should Attend
Those interested in working in the office as an administrative or executive assistant.
Certificate Completion
Preparation for industry certification – Graduate with important Microsoft Office 2010 skills prepared to earn your Microsoft Office Specialist Master credential, showing employers that you have the skills they're looking for.
Career Pathways
There is a need for administrative and executive assistants in a variety of industries nationwide. These professionals can be found working in schools, government agencies and corporate settings across a broad range of industries.
Delivery Format
The entire program is offered online
Start anytime during the quarter
Complete it from the convenience of your home and on your schedule
Progress at the pace that matches your learning style
Financing
Two payment plans are available for Career Step programs.To learn more about payment plans, contact Career Step at 1-877-225-7151 or apinfo@careerstep.com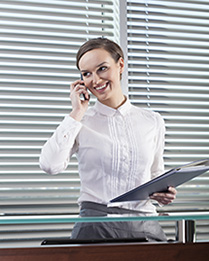 Course Information

| | |
| --- | --- |
| Course No. | HSCI 1021 |
| Units | NC |
| Schedule No. | 2055 |
| Fee* | $1,995 |
---
Cal State San Bernardino's College of Extended Learning, in partnership with Career Step, offers online open enrollment programs designed to provide the skills necessary to acquire professional level positions for many in-demand occupations.For additional programs, visit the Career Step/CSUSB webpage.
* Fees are subject to change