First Peoples Coyotes Rising! 
The Office of Outreach and Recruitment at CSUSB is proud to share with you the First Peoples Coyotes Rising virtual summer program! This program is an award-winning program that is completely complimentary. 
The program aims to introduce our admitted and prospective students to CSUSB through effective collaboration with on-campus and off-campus constituencies. 
First Peoples Coyotes Rising is a thoughtful, intentional, interactive, and transformational summer program brought to you by California State University, San Bernardino. The program will provide admitted students, with early exposure to a university setting, in addition to its many resources and life-changing opportunities. The program would provide enrollment assistance to prospective students and their parents through workshops, presentations, and individual counseling from designated Admissions Counselors and staff members.
Program Objectives 
The primary objectives of the summer program are to support Native American students: 
(1) transition into CSUSB, (2) adjust to challenges of historical and intergenerational suspicions of educational systems, (3) build community and to connect with strong Native American role models, (4) connect to institutional supports, and (5) to lay the foundations for the promotion of a positive overall student experience. 
Join our First Peoples Coyote Rising Event! Our goal is to support Native American students in building community and trust throughout higher education. This event is primarily for Native American Students who are; Incoming-Freshmen and Upper-Division transfer students transitioning to CSUSB. However, anyone is welcome to attend! Attendees will engage in educational and cultural workshops that promote community building and positive student experiences. 
We look forward to your participation and welcoming you into the Coyote Pack! 
First Peoples Coyote Rising will take place June 6 - 9, 2022. Register today, to join the 2022 summer cohort! 
June 6, 2022 | 10am - 12pm | Via Zoom 
June 7, 2022 | 10am - 1pm | Via Zoom 
June 8, 2022 | 10am - 4pm | CSUSB 
June 9, 2002 | TBA | Cultural Experience, more details to come!
Contact Us
For questions or for more information about this program please contact the following staff members: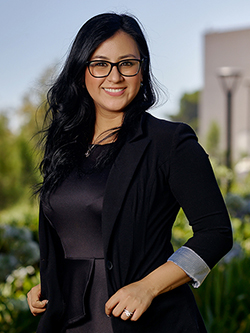 Melissa Guerra
Lead Outreach and Special Programs Coordinator
mdavila@csusb.edu
(909) 537-3870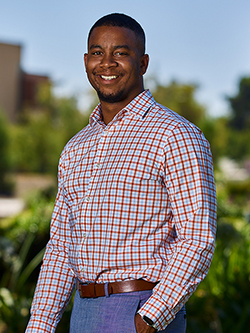 Brandon Landrum
Admissions Counselor
brandon.landrum@csusb.edu
(909) 537-3783