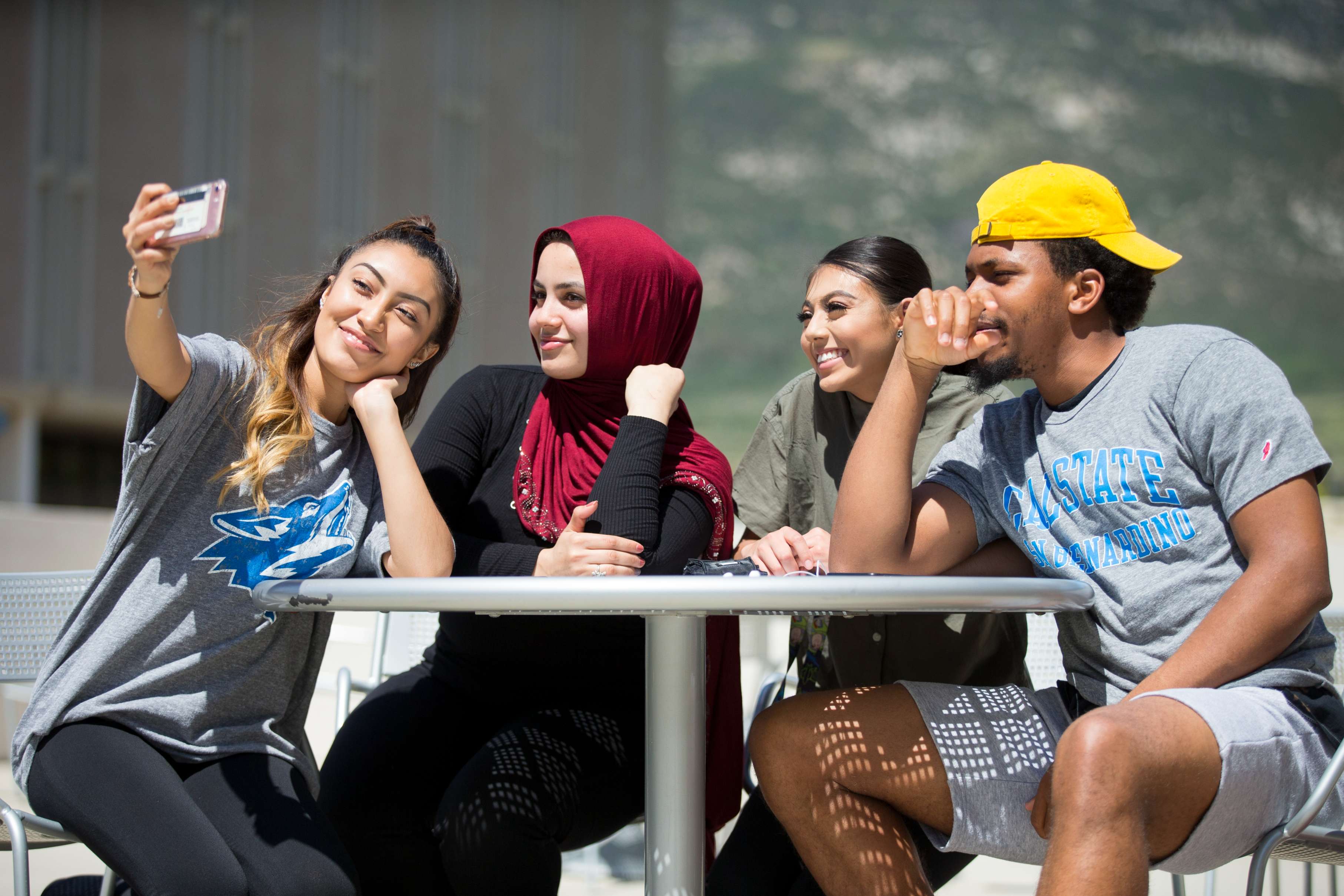 Congratulations on your admission to CSUSB!
Monday, April 12, 2021
CSUSB is committed to inclusivity, social justice and equity and is excited to welcome our admitted students to our campus.
When: April 12, 2021
Time: 4:00 p.m. - 5:00 p.m.
Where: Virtually via Zoom
Take part in an exciting opportunity to experience a day in the life of a Coyote on our campus! This day is designed to give you and your family a chance to learn about the opportunities and services available to our multicultural students. Hear from dynamic faculty, dedicated staff, and current Coyotes; the Multicultural Coyote Experience Day will ensure your virtual visit to campus is exciting and informative.
Join us for a virtual experience for admitted students and learn more about our diversity initiatives, how we welcome diversity on campus, and the support we provide our students from all different backgrounds.
Get to know our students and the diverse perspectives of the CSUSB experience through this fun, informative, interactive day. Meet a diverse group of our current students, hear about their experiences, and ask the questions you really want to know about being a Coyote.
Agenda at a Glance*
Agenda at a Glance
Time
Agenda
4:00 PM
Welcome
4:05 PM
Keynote Address
4:15 PM
Connect with Fellow Coyotes!
4:30 PM

Cross-Cultural Experiences

Asian and Pacific Islander Student Experience
Black Student Experience
First People's Student Experience
LatinX Student Experience
Undocumented Student Experience

5:00 PM
Closing
*Agenda is tentative and subject to change at any time