Transfer Student Success Center
The Transfer Student Success Center (TSSC) serves as the heart of CSUSB's transfer student community. The TSSC supports transfer students as they navigate the transition to and through CSUSB by providing programs and events created specifically for prospective and current transfer students. The TSSC seeks to ensure that all transfer students find a sense of belonging at CSUSB and are successful in achieving their personal, professional, and educational goals. 
Meet Your Transfer Student Success Counselor/Coordinator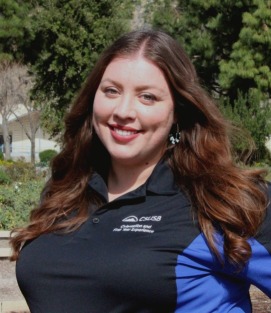 Hello, my name is Elsa Sanchez and I am your Transfer Student Success Counselor/Coordinator. It is my job to help guide you through your journey from community college to CSUSB and to serve as a resource and advocate for all transfer students at our university. I am an Inland Empire native, born in San Bernardino and raised in both Rialto and Rancho Cucamonga. I received my B.A. in History and Political Science from Trinity College Dublin in Dublin, Ireland and also spent a number of years as a community college student, attending multiple community colleges in the Los Angeles area. I received my M.S. in Counseling from CSU Long Beach and prior to coming to CSUSB, I worked advising transfer students at both CSU Dominguez Hills and East Los Angeles College.