Coyote Welcome Days 
CSUSB invites all Spring 2022 new transfer students to Coyote Welcome Day! We will be offering campus tours and a resource fair throughout the days, allowing you to get familiar with campus, important locations and the services available to you! We are excited to officially welcome you to campus and formally welcome you to the Coyote community. 
Coyote Welcome Day will be held on Monday, February 21, 2022.
Questions? See our FAQ below! You can also contact us at orientation@csusb.edu or (909) 537-5233.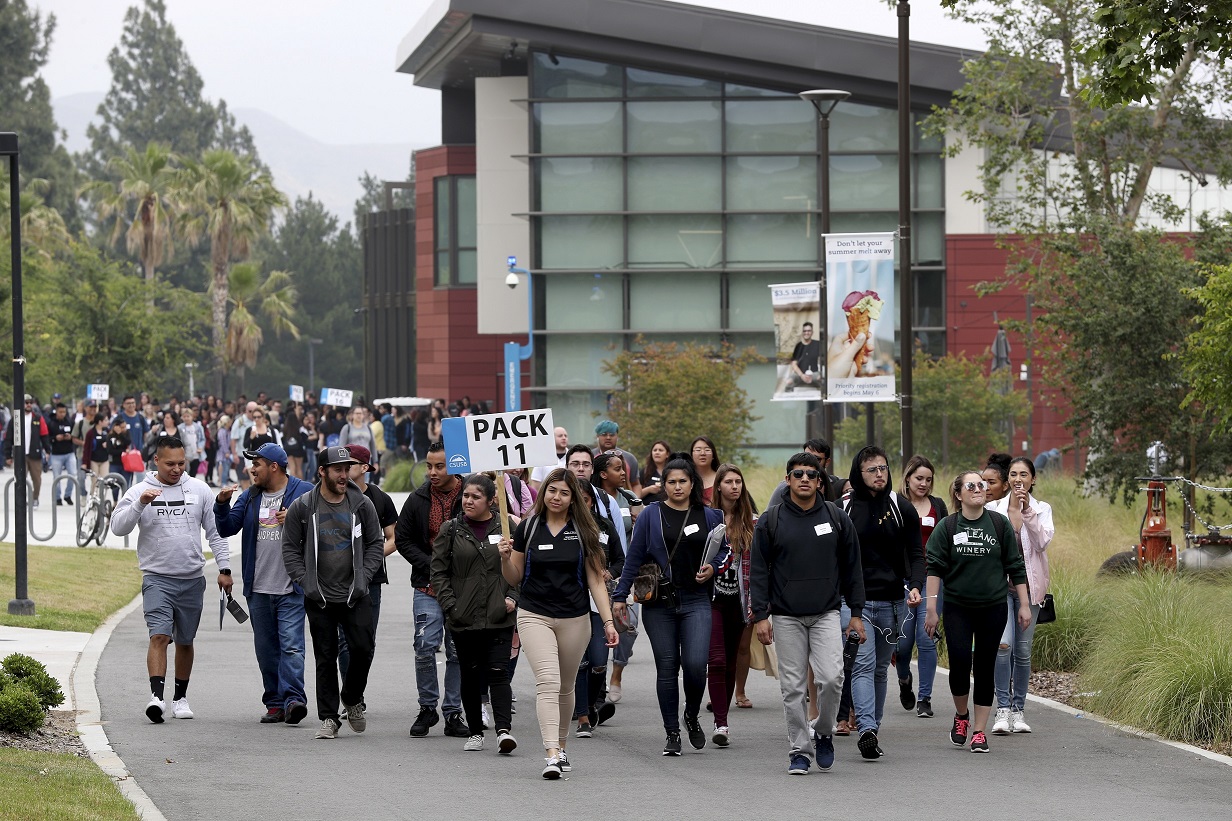 Frequently Asked Questions
Is registration required to be able to attend Coyote Welcome Days?
Yes, registration is required to reserve your space for a tour, as groups are limited in size. To ensure a safe experience for all participants, you must register for a tour. No guests are permitted; only students may attend.
Can I bring a guest with me?
Due to COVID precautions, only students are permitted for Coyote Welcome Days. We apologize for the inconvenience. 
If I need disability-related accommodations, what do I need to do?
Please contact us at (909) 537-5233 or orientation@csusb.edu at least three business days prior to your tour so that we can coordinate accommodations based on your needs. 
What do I need to bring with me?
We recommend that you wear comfortable walking shoes! We'll be covering a lot of ground and want to ensure you enjoy your tour experience. We recommend bringing a water bottle. Additionally, you will need to ensure that you have and wear a mask for the duration of your time on campus. 
The closest parking lots to Coyote Welcome Days are Lots C & D. Parking is enforced; you must have a CSUSB parking permit. For information, please visit CSUSB's Parking Services website and to purchase yours!
What COVID precautions are in place?
We are using all safety measures to ensure that our Coyote Welcome Days are a safe and enjoyable experience for all student participants. Masks will be required, and all students will be required to complete the CSUSB Daily COVID screening prior to arriving to campus (will be verified at check in). Additionally, all students are required to complete the CSUSB Vaccination Self-Certification by January 24.
Will the Bookstore be open, so I can buy books/supplies/CSUSB gear?
Yes! The Bookstore is open from 9 AM - 5 PM on all three days! You are definitely able to go to the Bookstore to purchase books, supplies, and your Coyote gear!