Fall 2020 Events
First Year Experience and the Foundations Seminar are partnering together to incorporate co-curricular engagement opportunities into all first-year students experience. The events listed below will give students the opportunity to build a foundation of developing into a college-level learner, better transition to college, contribute to the CSUSB community and feel connected on campus and help students meet their curricular and co-curricular goals.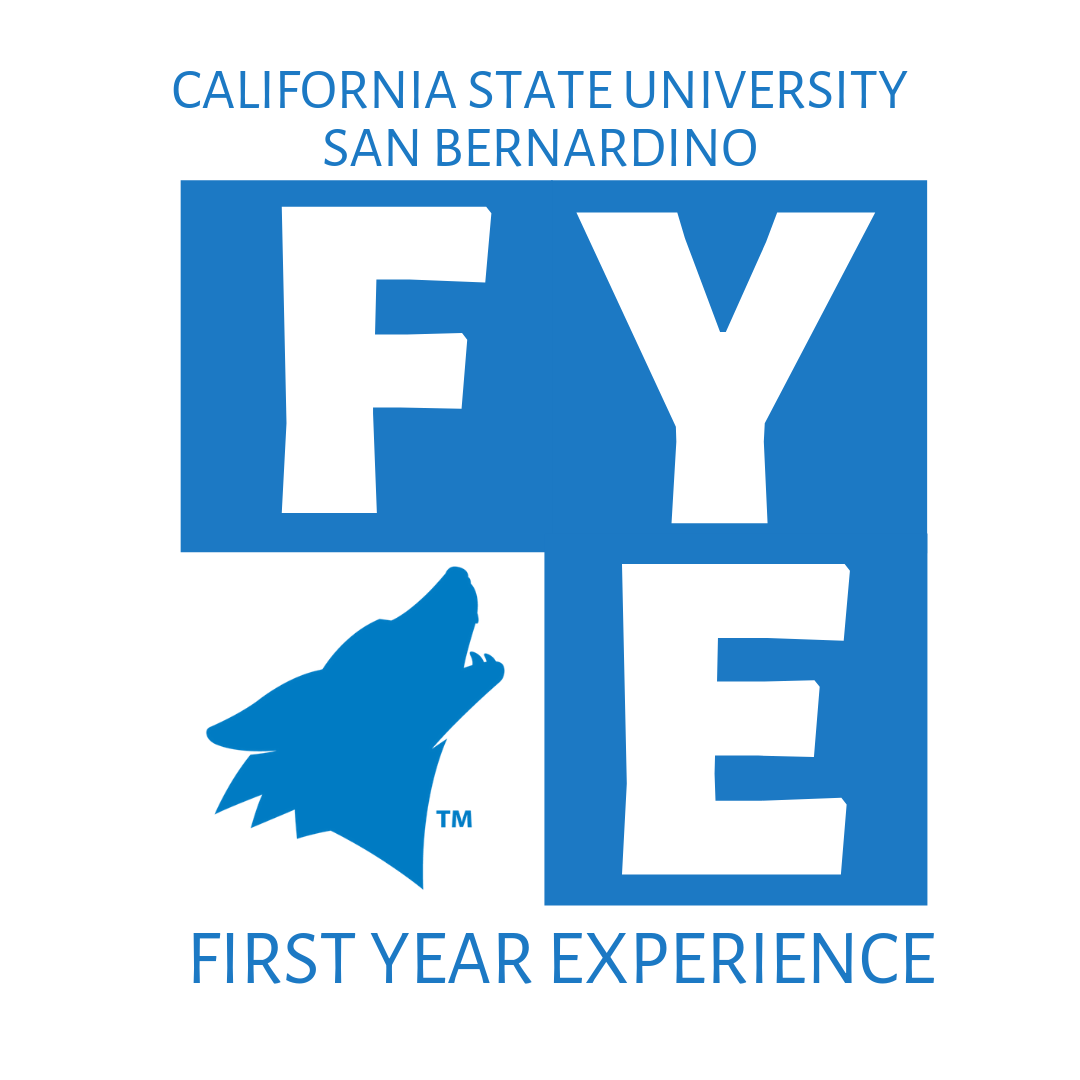 Previously Recorded Workshops 
The First Year Friday series was offered throughout the summer to connect new students to campus resources, departments, and services. See below for session topics. To view a recording, click the title of each session; after completing a brief registration page, you will be able to view the entire session.
Ombuds: Unique Name, Important Service
Ombuds is one who is familiar with campus policies, students' rights and responsibilities, and can help find useful options within these guidelines. The Ombuds Program is a great resource when students don't know where to get information for a particular situation, or as a last resort, when normal channels of communication have failed to bring resolution to a difficult situation The Ombuds provides a "safe" space to discuss issues, listen to concerns and is a neutral resource, using informal mediation and/or other problem-solving techniques who facilitates communication between and among individuals. Learn more about this important campus resources and how they can serve you!
Academic Support for Your Success
Join us to learn more about the resources we have to guide you through a successful academic journey at CSUSB. Hear from our Tutoring, Supplemental Instruction, and Writing Center programs, in addition to learning more about our campus' Student Mentor Program and Pan-African Collegiate Scholars!
So… you want to graduate in four years. Interested in learning more about the Four Year Pledge? Want to be sure you know the requirements and what's expected of you? Applications are due August 7, so attend this session to be sure all you need to before you submit your application!
Join us to learn more about the resources we have at CSUSB to support your mental health and personal well-being. During this session you will hear from a representative from Counseling and Psychological Services (CAPS) and the campus Case Management Specialist and Homeless & Foster Student Liaison from the University's CARE Team to learn more about how CSUSB supports you.
Are You Ready for Fall? – Final Q&A Before the Semester Begins
Still have questions you need answered before the start of the fall semester? During this session, we will hold a Q&A with professionals from Orientation and First Year Experience, and Advising & Academic Services. Join us to make sure you are ready to start the fall semester and begin your time as a Coyote!
Check out other CSUSB campus events!