Apply for the 2022 Orientation Leader Team!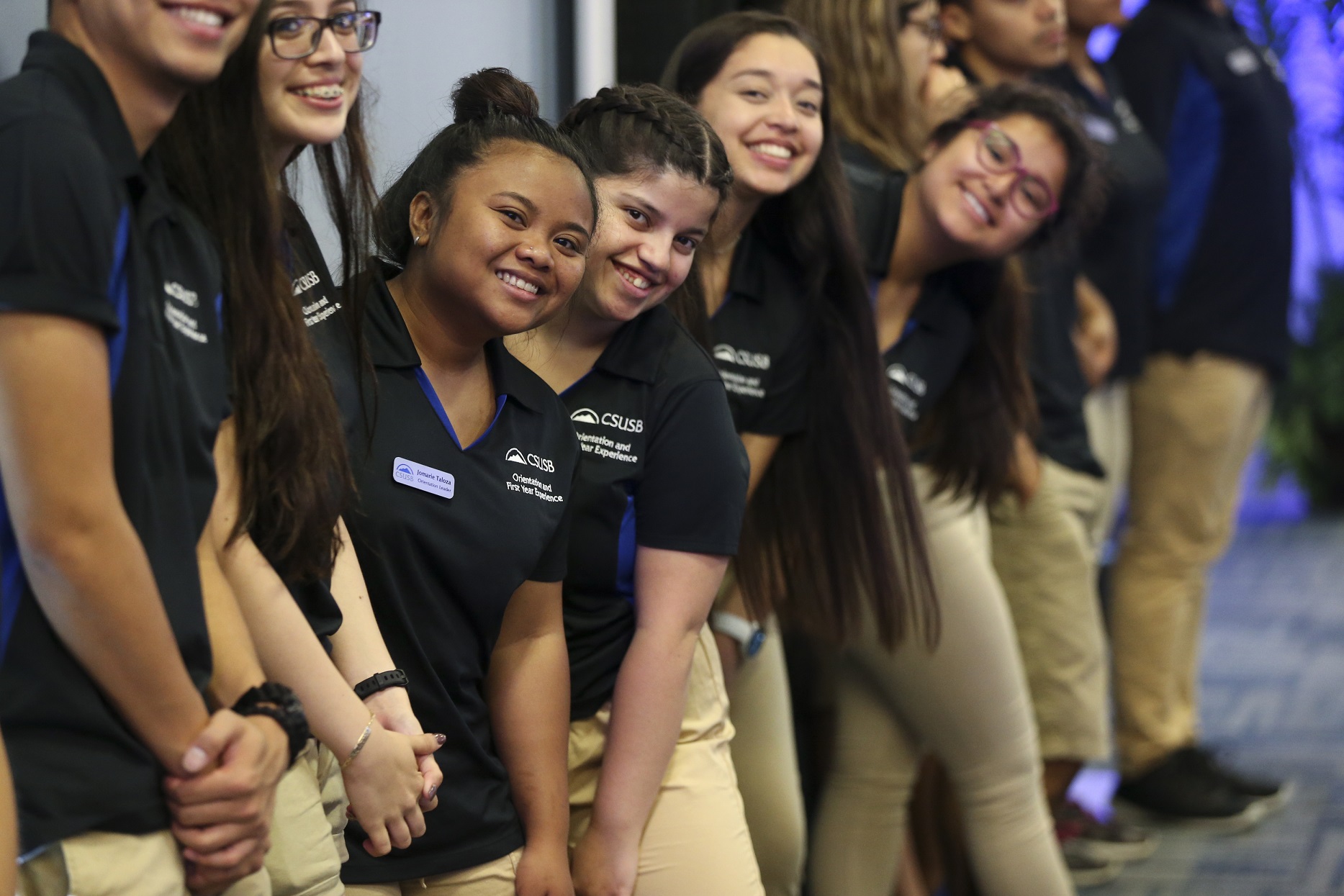 Selection to be a California State University, San Bernardino's (CSUSB) Orientation Leader is an honor and a rewarding opportunity for your personal and professional growth. Orientation and First Year Experience selects mature and dedicated student leaders to assist with the implementation of the Transfer Orientation, First-Year Orientation, and Parent and Family Orientation programs at  CSUSB. They are instrumental in helping newly admitted first-year students, transfer students, and their families in their adjustment and transition to CSUSB and the college experience.

Orientation Leaders serve as peer educators, resource contacts, and role models to the new incoming first-year and transfer students. They play a major role in facilitating the adjustment of new students and their families to the CSUSB community and life as a Coyote. They share accurate information about academic, personal, and social resources while working collaboratively with faculty, professional staff, and student staff from a variety of departments and organizations on campus.