Join us for the ultimate education travel experience as we take our learning program on the road! Come and explore some great adventures around Southern California, across the U.S. and abroad. OLLI is the perfect partner to combine your love of learning with your love of travel. Registration process varies by trip. Please check each trip for details.
Global Educational Facilitation (Global Ed) has been creating international educational programs with community colleges, high schools and universities throughout the United States. Global Ed has been creating faculty led programs to Cuba since 1998 and is considered one of the most progressive educational travel providers for Cuba working on programs from business to the arts to science as well as sports programs. We have worked with several top California, Texas and Illinois universities and colleges for the last 25 years to facilitate top notch credit and non-credit programs to Cuba. We have also worked with several Osher programs, that are emeritus programs within some of the same institutions.
February 16-26, 2024; 9 days/8 Nights
$2975 per person based on double occupancy; $475 single supplement
Includes travel visas, round trip airfare from Fort Lauderdale, Florida to Havana, Cuba
Registration for this trip begins with a $100 non-refundable administrative processing fee that saves your space and begins the next part of your journey. This fee is due by October 1st, 2023. Click here to reserve your spot.
For more information, contact us at olli@csusb.edu 
Kathy Day, owner of Let's Go Travel! LLC, has been in the travel and tourism industry for over 25 years.  She has organized and escorted hundreds of tours and cruises locally and worldwide, and prides herself on attention to detail and customer service. Kathy has partnered with OLLI to provide educational day trips.
Contact Kathy Day of Let's Go Travel to Book these tours. Don't forget to let her know OLLI sent you!
Call (760) 320 - 3009 or for more information email letsgotravelkathy@gmail.com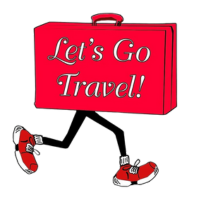 December 5th, 2023 from 1:30 PM - 9:30 PM
$110 per person, includes round-trip transportation from Palm Desert.
December 16th, 2023
$179 per person, includes round-trip deluxe motorcoach from the desert, premium matinee ticket to the 2:00 show, and a no-host lunch at South Coast Plaza mall.
December 18th, 2023
$169 per person, includes round-trip deluxe motorcoach from Palm Desert.
January 20th, 2024
$198 per person, includes round-trip deluxe motorcoach from Palm Desert, front orchestra left and right center seats at The Pantages Theare for the 2:00 PM show and no-host lunch at Farmer's Market prior to the matinee show.
October 16-21, 2023
$1995 per person, $990 single supplement; 6 days/5 nights. Daily breakfast buffets are included as well as a private tour of the city and three current Broadway shows.
7 Night Mexican Riviera Cruise
January 27 - February 3, 2024
Prices start at only $699 per person (based on double occupancy); includes all taxes and port fees. Upgrades package available. 8 days/7 nights. 
10 Day Eastern Carribean Cruise
March 7 - 17, 2024
$1,339 per person; $202 taxes and port fees. Drinks, Wi-Fi & gratuity packages available. 10 days/9 nights. 
Cruising Alaska from L.A. is back!
August 30 - September 15, 2025
Prices & fees TBA. 16 days/ 15 nights. This cruise will sell out! Email Kathy to get your name on the list!