Your Osher Lifelong Learning Institute is a financially self-supporting program that does not receive any state funding. Membership fees and endowment interest are our largest sources of revenue, but they still don't cover our full operating costs. We rely on the generosity of our members to keep the program thriving and affordable. Making a financial gift is one way to appreciate the impact OLLI has had on your life in retirement. Your gift will help ensure the long-term sustainability of the enriching educational and social programming that touches the lives of so many seniors throughout the Coachella Valley. Your gift ensures that OLLI has:
the capacity to expand and adjust to changing needs
the staff to provide a high level of service for all members and instructors
the space and ability to serve lifelong learners throughout the Coachella Valley
the resources to be innovative and entrepreneurial, whatever the economic climate
Please consider a gift to OLLI at a level that is comfortable for you. Your support matters and is greatly appreciated.
Give Today
Make a single donation of any amount.
Make a multi-year pledge, with convenient payments to fit your budget. Learn more about the Legacy Program
Gifts help bridge the gap between membership revenues and operating costs, and provide flexibility to create new initiatives and programs.
You can also designate your gift to support a specific program, course, or instructor. 
Give for Tomorrow
Wills, Trusts & Retirement Accounts
One of the simplest ways to provide a charitable legacy is through your will or trust. Life insurance policies, investment accounts, and retirement accounts can also be used to create your charitable legacy. You select the specific amount or percentage, and you maintain the ability to change or revoke the gift throughout your lifetime. This option is the easiest and most flexible.
 
Stocks
Typically, you select the stock to be gifted at its appreciated value and make an outright gift through a transfer of shares. You can minimize or eliminate taxes on capital gains, and in most cases, you can deduct the full amount of the fair market value of the stock as a donation.
 
Annuities
In exchange for your annuity gift, you will receive a fixed, periodic payment for life, sometimes at a higher payout than other investment options. A portion of the distributions may be tax-free or taxed at a more favorable rate. Annuities often provide an immediate federal income tax deduction for a portion of the gift.
 
Charitable Remainder Trusts
A charitable remainder trust allows you to receive an income now through fixed, periodic payments. At the termination of the trust, the remainder is transferred to OLLI at CSUSB. This type of trust can eliminate taxes on capital gains, plus you can select the payout rate and duration of the trust.
Thank You, OLLI Supporters
A huge THANK YOU to our OLLI donors! Your commitment to the future of our OLLI is greatly appreciated.
Anonymous Donor
Fred Abramson
Brenda Anderson
Christy Anderson
Kirk Anderson
Sue Anderson
Sue Anderson, in honor of Jerdy Sterling
Don Andresen
Jerry & Sharon Appel
Lynne Arkin
Jane Arthur
Miles Auslander
Shirley Barger
Cash & Betty Baxter
Robert Becking
Kay Bell
Carla Bender
Hal & Peggy Bernthal
Cynthia Bird
Blake Borate
Timothy & Yuan Brady, in honor of Jerdy Sterling
Marianne Bragman
Murray Breidbart
Jack Brennan
Gary Brown
Camille Burke
Frances Burnett
Edward Byrnes
Donna Caponi
Elaine Carlson, in honor of Jerdy Sterling
Evelyn Casino
Nate Cheney, in honor of Jerdy Sterling
Philip Ciulla, Jr.
Diane Clements, in memory of Elaine Conway
Mark & Ruena Close, in memory of Elaine Conway
Heather Clifton
Wendy Codik
Darrell Cozen
Michael Craft Johnson
Ken & Patsy Crouser, in honor of Jerdy Sterling
Caryl Cummings
Bob & Sherry Cupp
Roger & Sandra Custer
Martha Cutshall
George DeGraffenreid & Darlene Kretchmer
Stanley Delfs
Kathryn Digregorio
Roger & Peggy Douglas
Sheila Dulin
Janice Dunn
Sharon Edelman
James Eisenberg
Norma Faulkner, in memory of Elaine Conway
Ruth Feil
Stephen Feldman
Ann Fishman
Jack Flanigan, in honor of Jerdy Sterling
Larry Fox & Gail Baum, in honor of Jerdy Sterling
Peter & Bobbie Fleury
Martha Florin
Sheila Freeman
Sheila Freeman, in honor of Jerdy Sterling
Zelda Friednash
Hartley Gaylord
Heather Gehring
Callie Gilbert & Bill Sederowitz
Dennis & Karen Gilmore
Howard Goldberg
Ted Goldman
Lou Gorfain
Lou & Marcie Gorfain, in memory of Faith Osborne
Barbara Grashin
Barbara Grashin, in memory of Elaine Conway
George Green, in honor of Cash Baxter
Carol Greenwood
Alan Gross
Mary Hackley
Doug Halm
Judy Halpern
Thomas L. Harris
Butch & Mary Jane Heath, in memory of Elaine Conway
Patrick Hickinbottom
Michael & Sue Hoffmann, in honor of Sue Anderson
Rhiannon Howell
Bruce & Terry Heide
Michael Hoffmann
Rhiannon Howell
Nora Jackson
Lily Kanter
Phil Kaplan
Dale & Janice Knorr
Dale Knorr, in honor of Jerdy Sterling
Bud Krause
Marty Krasnov
Dave Kryshak
Larry Kueneman
Erv Kuhlmann
Ken LaConde
Rick Lantz
Cathy Lauren
Debbie Legawiec
Sandye Lerner
Edith Leyasmeyer
Ruth Lindemann
Reno Littman
Georgann Lovejoy
Gail Lowe
Robert Lucas
Patricia Macklin
David Madsen
Elaine Mandel
Claudia Marley
Elizabeth Martin
Nicky & Lester Mayber
Bill McClintock
Kate McIntyre
Christine Metz
Shelley Mitchell & Karen Olson, in honor of Sue Anderson
Fred Moon
Randall Morton
Sue Robinson Neeb & Bill Neeb
Carole Nelson
Carole Nelson, in honor of Jerdy Sterling
Johnna Norris
Richard Norris
Cheryl Norton
RuthAnn Nydam
Aaron & Jean Oshry
Marsha Pachter
Lani Paden
Walter Palmer & Sandra Spencer
Vicki Pass, in memory of Sam Schwartz
Ronald & Martine Patrick, in memory of Elaine Conway
Eileen Pinkerton
Barbara Powers
Raye Price
Susan Pupkoff
Cecilia Pursell
James & Karen Reichardt
Donald Reifer
Dan & Priscilla Rendino, in honor of Sue, Johnna & Debbi (OLLI staff)
Jennifer Ridewood
Cindra Rowell
Dianne SanClemente
Mela Sarda
Cathy Schaub
Heidi Schellhas
Sally Schliesmann
Carol & Marty Seltzer
Shawn Shepherd & Jeff Davis
Merrie Lyn Shickler
Merrie Lyn Shickler, in honor of Jerdy Sterling
Rachel Siegel
Jessica Silvers
Sheila Sloan
Gary & Nanci Smaby
Tema Smith
Ray M. Smythe & Steve E. Oliver
Janis Snyder
Shirley Solomon
Doris Steadman
Charles & Shirley Stegmuller
Jerdy Sterling
James & Betsy Stilwell
Stephen Stolzer
Don & Maureen Sullivan
Jon Sunderland
Kevin Sweeney & Dion Blundell
Kevin Sweeney & Dion Blundell, in memory of Zora Sweeney
Kevin Sweeney & Dion Blundell, in honor of Jerdy Sterling
Eileeen Todd, in memory of George Farant Todd
Eileen Todd, in honor of Sue Anderson
Jane Townsend
Tom Walsh
Alan Webbe
Audrey Whaley
Marie White
Ann Wiley, in memory of Sam Schwartz
Jane Woldenberg
Penny Wrobel
Jake Zhu
Beverly Zweig, in memory of Erica Reich Goldberg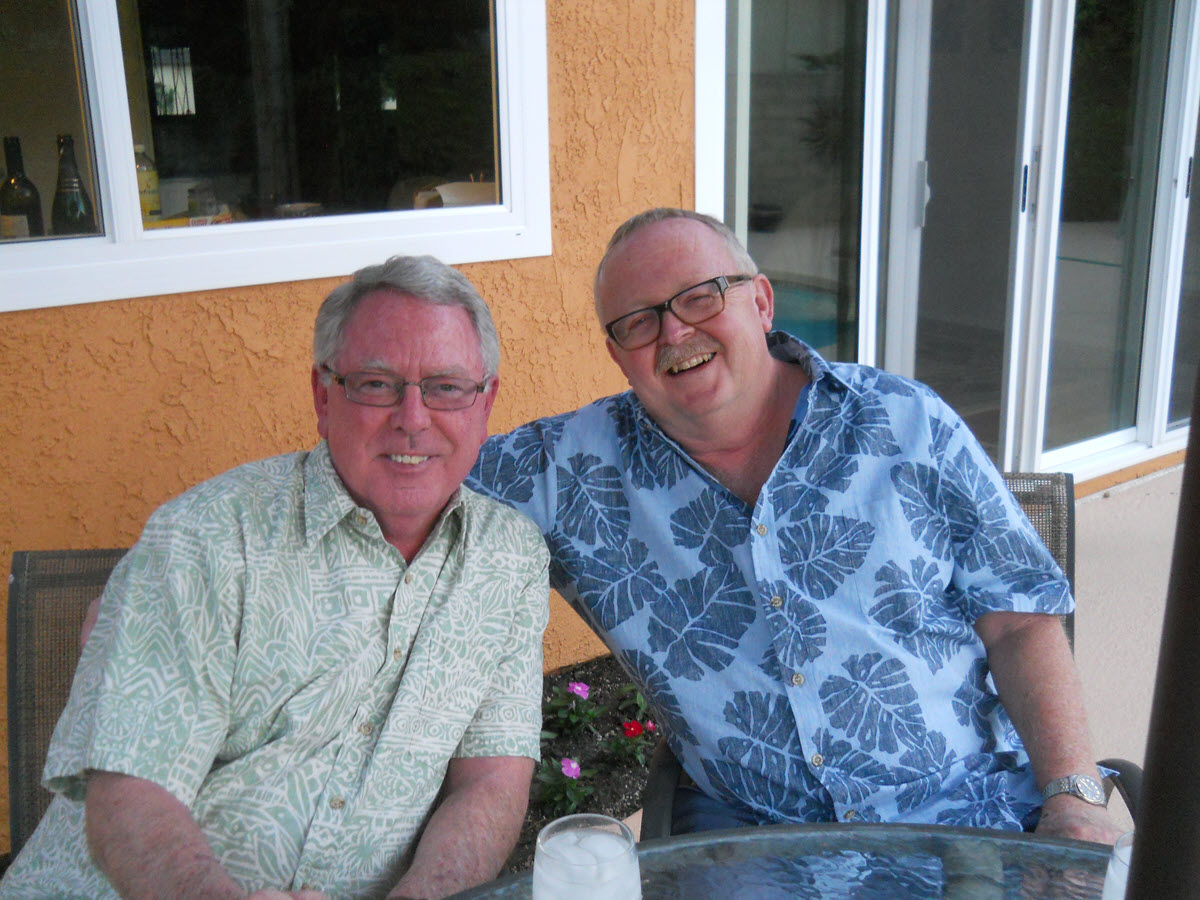 Interested in learning more? To discuss giving options that have meaning for you, please contact us at (909) 537-8248 or olli@csusb.edu.