A note about parking at CSUSB:
Parking permits are required at all times at the Palm Desert Campus. As an OLLI member, an annual parking permit is included with your membership and can be picked up in the OLLI office or during your first week of class. 
If you are not an OLLI member, daily permits can be purchased from the kiosk in the campus parking lot for $6 weekdays or $3 on Saturdays.
CSUSB Palm Desert Campus
37500 Cook St. Palm Desert, CA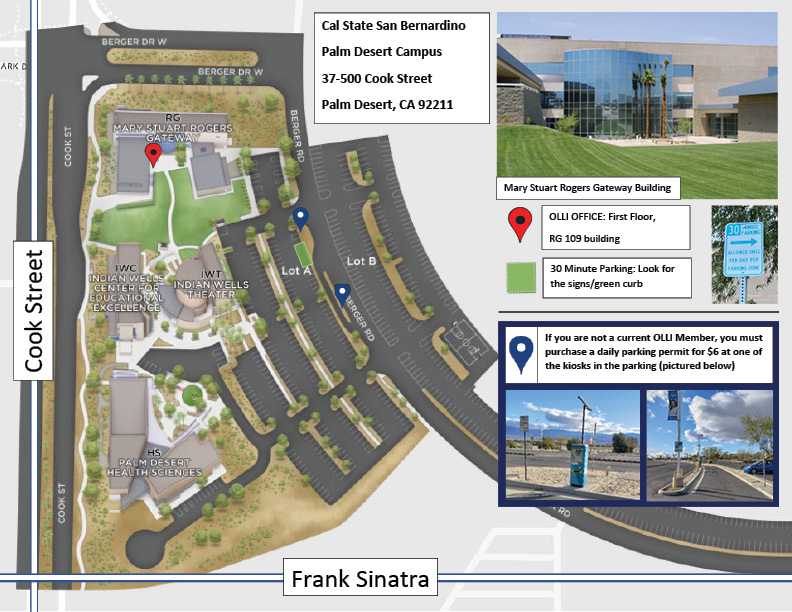 Though most courses are held at the CSUSB Palm Desert Campus on Cook St., some courses are offered at an off-campus location. Please check course listing carefully for the location.