This Monday, August 21st (2017) brings us a unique oppotunity to see the Moon come between the Earth and the Sun in an event known as a Solar Eclipse. A small sub-section of the continental United States will see the entirety of the Sun's disk blocked by the Moon, resulting in a few minutes of darkness where the Sun will only be as bright as a full moon. Here in Southern California we will see the Moon move across the disk of the Sun, resulting in a maximum of 62% of the Sun's surface blocked. To look up a specific location via zip code and see an animation of the progession and timing of the eclipse, see this Vox.com article.
The most important tip for viewing a solar eclipse is to NOT LOOK DIRECTLY AT THE SUN!!!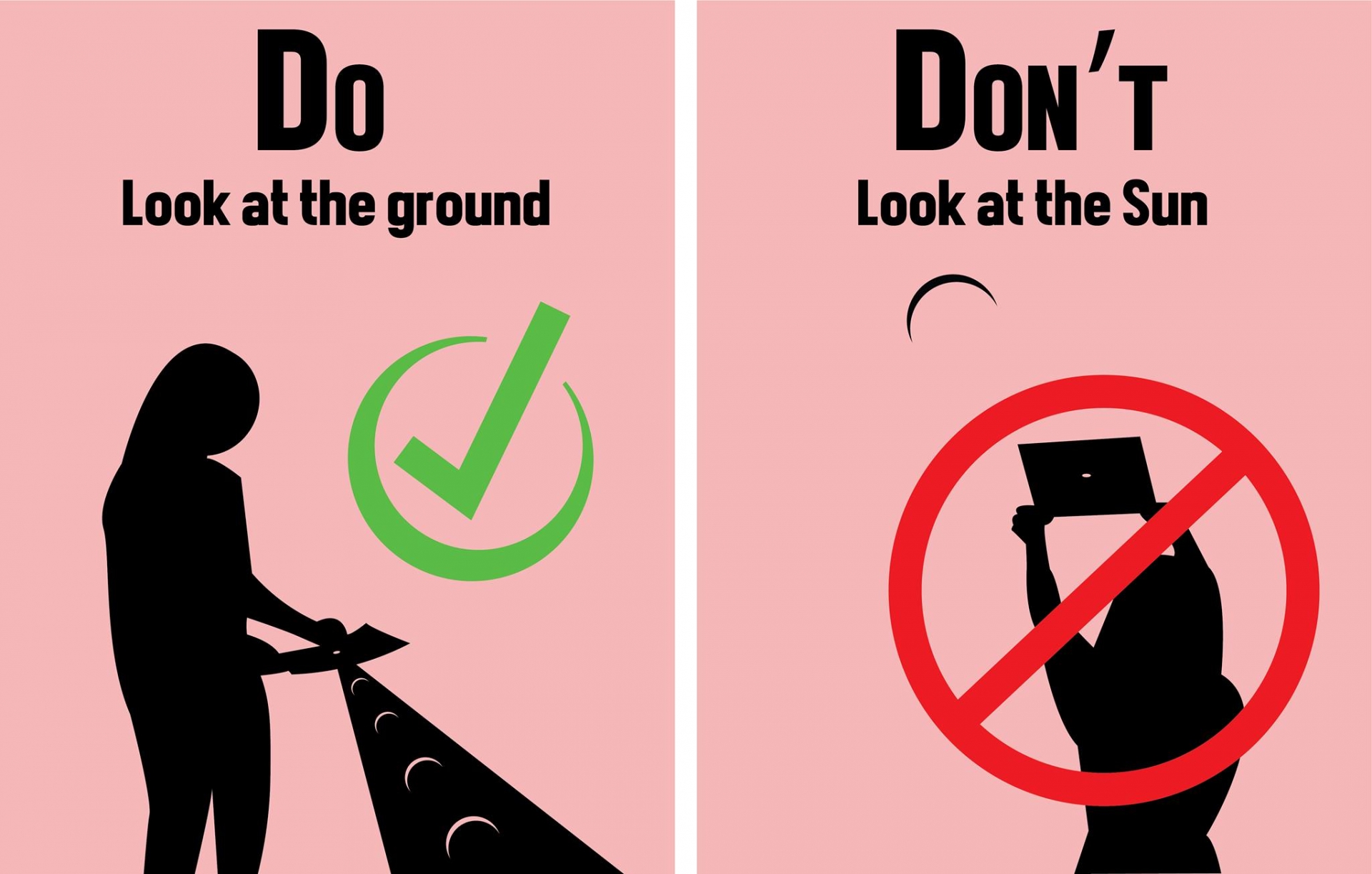 At this point, if you have not previously received eclipse glasses from a reputable dealer, it is unlikely that you will be able to get some in time. Most vendors have already sold out. There are numerous reports of unsafe eclipse viewers being sold try to capitalize on the popularity of the eclipse. To test your eclipse viewers, please see the instructions provided by the American Astronomical Society.
We are all out of eclipse glasses for our local K-12 classrooms. If you submitted the request form before the deadline, your glasses should arrive no later than Friday. Thank you for your support of science!!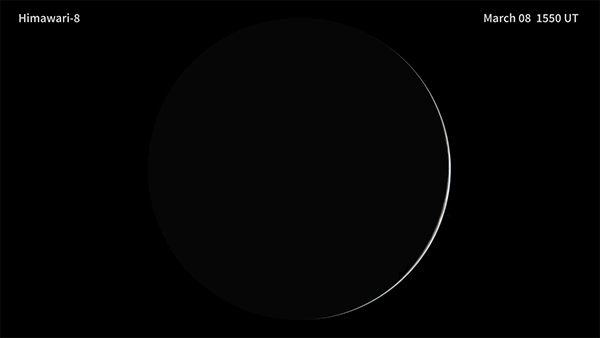 A time-lapse video captured by Japan's Himawari-8 satellite showing the reflection of the sun and shadow of the moon crossing the Earth's surface during a solar eclipse. NOAA/Japan Meteorological Agency/NASA. Captured from Buzzfeed.
Together with the CSUSB Society of Physics Students and additional volunteers, the Murillo Family Observatory will be setting up solar telescopes and pinhole projectors on CSUSB's Library Lawn the morning of the eclipse. Locally, the eclipse will start around 9 am, peak at 10:20 am, and conclude at 11:45 am. The best time to take a break from work or class to view the eclipse will be between 10 and 11 am. Parking permits will be required for all campus visitors, purchase them at any parking kiosk around campus.
If you are a member of the CSUSB campus community, we are putting a hold on the orders for eclipse glasses. We should have another shipment of glasses arrive before the eclipse. We will hold those glasses to sell on Monday during the eclipse event. The Society of Physics Students thanks you for your support!!

Here are some resources for preparing for and viewing the eclipse where ever you may be!