2023-2025
Gabriella Goar
Gabriella Goar (they/them) is an English major with a concentration in literature. They are also a recipient of the Presidential Academic Excellence scholarship and an Honors student. Their research interests include speculative fiction, specifically within the realms of gender and queer studies. They hope to research the inclusion of queer themes and characters within speculative fiction with their MMUF research project. In the future, Gabby hopes to eventually achieve a PhD in English literature and become an English professor. Outside of academia, Gabby likes reading, playing games (badly), and attending anime conventions with their friends.
Erick Herrera
Erick is majoring in Ethnic Studies and Sociology with a concentration in social service and community research at California State University - San Bernardino (CSUSB). His primary research interest follows an intersectional approach looking at gender, sexuality, race, and national identity as well as an interdisciplinary approach including sociology, gender & sexuality studies, ethnic studies, and communication studies. Currently, my research project will focus on the representation of homosexual relations between men written in Japanese comics called BL (Boy's love) manga, with the addition of television and movies under the genre of BL too. Erick's study would compare the Eastern and Western interpretations of this type of media primarily analyzing studies discussing this content in East Asia and the USA. Another area of interest for Erick is volunteering in the English Conversation Partner Program (ECP) and the International Peer Mentor Program at CSUSB because of the international awareness and communication skills developed from these experiences. Developing this awareness of international cultures helps to better understand the content I will be analyzing in my research while refining my ability to articulate the new information propagated from my work.
Michael Rubalcava
Michael Rubalcava (he/him/his) is an avid reader, a superhero nerd, and the writer of two fantasy fiction novels with a third on the way. He is pursuing a B.A. in History and possesses a particular interest in the Transatlantic Revolutionary era.
---
2022-2024
Brionne Zamrii-Garland
Brionne Zamrii-Garland is a Rhetoric major at CSUSB. His pronouns are he/they. The research interests driving his work include precarity, assembly, and power. Outside of academics you will often find him playing dungeons and dragons or hanging out with their dog Mishka. 
Serenity Chavez
Serenity Chavez is an undergraduate student earning a BA in philosophy with a minor in pre-law. She is interested in animal ethics, phenomenology, and existentialism. Serenity hopes to earn a PhD in philosophy so that she can become a professor and be paid to philosophize for the rest of her life.
Mariano Peinado 
Mariano Peinado is an undergraduate student pursuing a History Major and Music Minor at Cal State San Bernardino. His pronouns are he/him/his. Mariano is originally from El Centro, a rural community in Southern California. In high school, Mariano participated in the Chicano Latino Youth Leadership Project (CLYLP), which introduced him to the significant influence of the Chicano/a experience in California. He is conducting research on Judge Cruz Reynoso, the first Chicano/Latino judge to serve on the California Supreme Court. Mariano plans to continue his graduate studies in History. Mariano believes the more we understand about each other and our past, the better prepared we will be to improve the world around us.  What he plans to do with his degree is work with Latinos and students of all abilities to encourage them to study their history and understand the importance of the dynamics of culture and ethnicity in History.   Mariano has formed part of the Mariachi Los Coyotes at CSUSB under the directorship of Dr. Romero for the past three years.
Emma Larsen
Emma Larsen is an Anthropology student at CSUSB interested in race and cultural exchange through music and media. Outside of school, she enjoys playing video games, reading, and building Legos.
---
2021 - 2023
Jaime Castro
Jaime is an undergraduate student earning a B.A in Anthropology. He is interested in Indigenous cultural preservation in the modern era. 
Viviana Alvarez Rodriguez
Viviana is an undergraduate student at CSUSB earning a B.A in history with a minor in political science. She is interested in studying Latin American History and Imperialism in the late 20th century.
Alexis Desiree Hernandez
My name is Alexis Hernandez and I am an undergraduate at Cal State San Bernardino, majoring in English Literature and minoring in Creative Writing. I chose these fields to pursue because literature and writing are two passions that play big parts in my life. I feel extremely grateful and endlessly lucky for the opportunity to be involved in the MMUF program as I hope to enter a PhD program to further pursue my passions and research interests.
Megan Haynes
My name is Megan Haynes. I am an English Creative Writing major here at CSUSB. With my fiction work, I focus on using speculative fiction concepts as a tool to critique systems of power that create and perpetuate the oppression of marginalized groups within American society. My MMUF research project takes a critical lens to the concept of zombies in popular media and examines how it intertwines with politics, specifically the rise of the Alt-right. By taking a look at the zombie, one of few monsters created in the modern era to reach almost mythic status, we can understand the underlying fears of the culture which created it, giving us a unique chance to add depth to our understanding of different groups and movements. This understanding is essential in the ongoing effort to abolish systems of oppression that exist in modern America.
2020 - 2021
Johnathan Solomon
My name is Johnathan Paul Solomon, however, you can call me JohnPaul. I am a Junior at CSUSB majoring in Global Studies, minoring in Environmental Studies, and working towards my Certificate in International Relations. I have a deep-rooted passion for improving the lives of others and the health of the environment. This passion has led me to focus on issues revolving Climate Change as a part of my career. The focus of my interests are Climate Politics & Economics, which has been cultivated through my work in diplomacy within Model United Nations, citizenship within the Rivers & Lands Conservancy, and leadership within the ASI Committee of Sustainability. I intend to work at the forefront of Climate Action and to apply my experiences towards the education and upbringing of the next generation as a university professor.

My love for the environment is reflected in my lifestyle as well as my career. I have been vegetarian for a year and a half, and am making the gradual transition into veganism as well. I consider myself to be a minimalist, both in philosophy and in practice, which has led me to reduce my overall waste. My goal is to become more zero-waste within my life to further reduce my waste impact and to live a more fulfilling life in minimalism. I have a genuine passion for learning and self-growth, which is represented in many of my hobbies. Finally, I am excessively optimistic. I characterize myself by my growth-mindset, ambition, and solution-oriented thinking.
Isabella Cantu 
My name is Isabella Cantu, an undergraduate here at California State University, San Bernardino. I am majoring in Sociology with a concentration in Social Service and Community Research, with a minor in Psychology. My research interests include sociological perspectives of events and hardships on students and the impacts they have on student's academic success. I will investigate the effects of current events on student social-emotional growth and wellbeing and will research how educators factor into these problems and the impact they have on their students. As a future educator, these questions allow me to see how I can improve my own and other educator's pedagogies. After my undergraduate degree, I plan to earn my Masters in Educational Studies concentrating on School Counseling. I anticipate the support from the MMUF family as I pursue my goal of earning a Doctoral degree and returning to CSUSB as faculty. 
Xavier Resendez
My name is Xavier Resendez, I'm a second-year student and my major is History Track-B.  I chose US history because I have always enjoyed learning about the past and the effects it has on today's society.  Nowhere do I feel this is more important than the Civil war, which is where I have chosen to focus in my discipline.  The civil war, I feel, is the best way for us to understand how the modern US was formed that we know today.  The Civil War during and after reconstruction sets the stage for the many civil rights movements not just for racial equality but also for gender equality in the 20th century.  Without an understanding of how these racial policies came to be, it will not give us an understanding of how society thinks, works, operates and feels today.  
Stepfanie Alfonso
Hello, my name is Stepfanie Alfonso, and I am a Communication Studies major with a concentration in Human and Organizational communication. I am also a member of the University Honors program. Through the honors program and the MMUF program, I have an opportunity to continue exploring and furthering my knowledge on how to produce meaningful research. In addition, I will be graduating in the Fall of 2021, and plan on continuing into a doctoral program. My future goal is to become a professor and continue researching, as well as working with other students. I want to be able to encourage and inspire my future students to continue to research and continue in academia. I seek to aid in diversifying the world of academia and helping students to see the vast opportunities that are provided in academia, such as with the MMUF program. I hope to have the opportunity to one day mentor a student in the MMUF program, especially as I have seen how valuable mentorship is in one's life. I aspire to be a professor who offers mentorship to all students and encourages them to see all of the research that has yet to be discovered, so that they may continue to be lifelong learners whose curiosity never stops growing. Overall, I am thankful to have the opportunity to be apart of the MMUF program and work with the talented faculty, staff, and students, as this allows me to be one step closer to accomplishing my goals.
Chance Groom

I am Chance Groom, and I am going into my 4th year here at CSUSB. I am a History Major with a concentration in European History, and a Minor in Public Administration. My research project will focus on the rise and role of bureaucracy in the Hellenistic Period of the ancient world. The Hellenistic Period is roughly from 323 B.C.E. to 31 B.C.E. and covers an area from Sicily to West India. The bureaucracy became much more complex and developed over this period, so this research can cover how effective the bureaucracies were, how ineffective, and the effects it had on people's lives. Aside from being a Mellon Mays Fellow, I am also a tutor in the College of Education's Writing Center and the Treasurer of Delta Sigma Phi.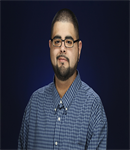 Giovanni Gonzalez
I am an undergraduate at California State University, San Bernardino; I am double majoring in Anthropology and History. I will earn both a Bachelor of Arts in both fields by June 2021. My academic interests focus on the Classical Period of Ancient Greece and Ancient Rome. Most promptly, I want to examine how the collapsed of the Roman Legions power lead to the Fall of the Roman Empire. I want to connect this to both an anthropological and historical side to this issue. For my focus on Ancient Greece side of my research, I want to examine the early form of racism and imperialism during the Hellenistic Period brought about by Alexander the Great. Mostly focusing on the Middle East and Northern Africa, specifically Ancient Egypt. I hope that either one of my research topics can be used for my master's thesis or dissertation. After graduating from CSUSB, I want to pursue my Ph.D. in Classical Archaeology at the University of California, Berkeley.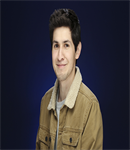 Fernando Sanchez
I am an undergraduate student at California State University, San Bernardino. I will graduate in 2021 with a BA in History and a minor in Arabic. My area of interests is Middle Eastern and Islamic Civilizations. I am also interested in Media studies and the use of media in foreign countries. I am currently developing a project around the Egyptian Singer Umm Kulthum and the concept of the Aural Celebrity. In order to strengthen my Arabic Language skills, I plan on studying abroad in Egypt. I wish to ultimately obtain a Doctoral Degree in Middle Eastern Studies and become a Professor at a university.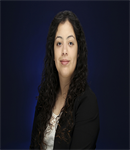 Mariza Vasquez
I am an Undergraduate at California State University, San Bernardino, preparing to graduate with a Bachelor of Arts in English-Creative Writing and a Bachelor Arts in Communication Studies- Media Studies in June 2021. My academic interests focus on literature and a particular city in Los Angeles. Currently, I am conducting a two-year research project in finding the lost narrative in the city of Watts, CA. Since the end of the Chicano movement of the 1960s Watts, CA has redefined literature and I am interested in exploring this and playing with this idea. There have been numerous artists, writers, poets, and so on, that have recreated what Los Angeles means to them. In my readership, I have heard of cities such as South Central, Echo Park, and Boyle Heights (to name a few) have been talked about, yet Watts has been left in the shadows. This project is important to me because I have a personal connection with this place. And as a writer and scholar, I feel that this research is one I am passionate about. I hope that this project will be the basis for a Master's thesis. After completing my B.A., I plan to pursue a Master of Arts in Writing and Rhetoric Studies or a Film Theory based program. My ultimate goal is to obtain a doctorate degree in a program that I have yet to think about and pursue a career in academia and the creative field as a writer.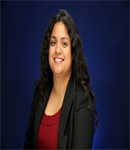 Jasmine Colorado
Hi! My name is Jasmine Colorado and I am in my junior year at CSUSB. With my concentrations in literature and history, I plan to explore the realm of mythology. I want to explore the cultural evolution of the figure of the Virgin Mary. In particular, I am interested in tracking the links between ancient Greek and Roman myth structures and the emergence of the Virgin Mary in Catholic iconography of the medieval and Renaissance periods.  More particularly, I will track issues of gender and social power as they intersect with these cultural representations of the Virgin Mary. I am honored and humbled to be a part of the MMUF family and am excited to discover all of the opportunities and advantages it has to offer.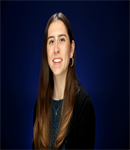 Natassja Martin
My name is Natassja Martin, I am a third-year student at CSUSB. I am a  history major and my research interests include U.S. history between 1940-1970, specifically the societal shift that occurred in the period and how that affected veterans. I am determined to use my research to create a better life for veterans in the present by getting to the root of the problem. MMUF offers an amazing opportunity for me to begin in depth research on my area of interest and lay the foundation to go after my PHD.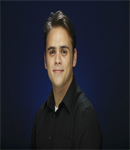 Scott Romo
My name is Scott Romo. I am a Communications Major with a concentration in Media Studies. My research interests surround media and American values. MMUF is giving me the opportunity to research how conservative influencers use rhetoric focused on self-improvement and responsibility to turn young men away from compassion.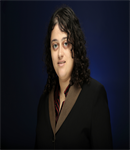 Marmar Zakher
I am an undergraduate at California State University, San Bernardino, preparing to graduate with a Bachelor of Arts in History and a Bachelor Arts in Arabic in June 2020. My academic interests focus on Ancient Egypt, Coptic Language and History, Egyptian Archeology and Papyrology, Socioeconomics of Egypt in the New Kingdom, Graeco-Roman, and Early Islamic Periods, the Maritime Silk Road, and Ancient China as a comparison to Ancient Egypt. Currently, I am conducting a two-year research project where she will compare the socioeconomic village administration between the New Kingdom (c.1550-1000 BCE) village of Deir el-Medina to the fourth century Manichaean Coptic village of Kellis. I hope that this project will be the basis for a Master's thesis. After completing my B.A., I plan to pursue a Master of Arts degree in either Ancient History or Egyptology. My ultimate goal is to obtain a doctorate degree in Egyptology and pursue a career in academia.