Math Gym's Online Tutoring Portal
---
Math Gym – Online Zoom Tutoring
Welcome to the Math Gym's Online Tutoring Portal!
As the whole spring 2021 semester will be taught virtually, the Math Gym is offering online tutoring through Zoom, an online meeting platform, available at no cost to all current CSUSB students. Through Zoom, you can participate in a face-to-face individual tutoring session with one of our tutors. Before you come to the Math Gym Zoom sessions, please review the following guide to be familiar on how to use it: Student Zoom User Guide.
Zoom Tutoring Session Hours
You may request an online Zoom tutoring session any time the Math Gym is open for walk-in hours:
Monday through Thursday: 9am to 6pm
Friday: 9am to 12pm
Please review the schedule below to be sure that your subject is supported at the time of your request.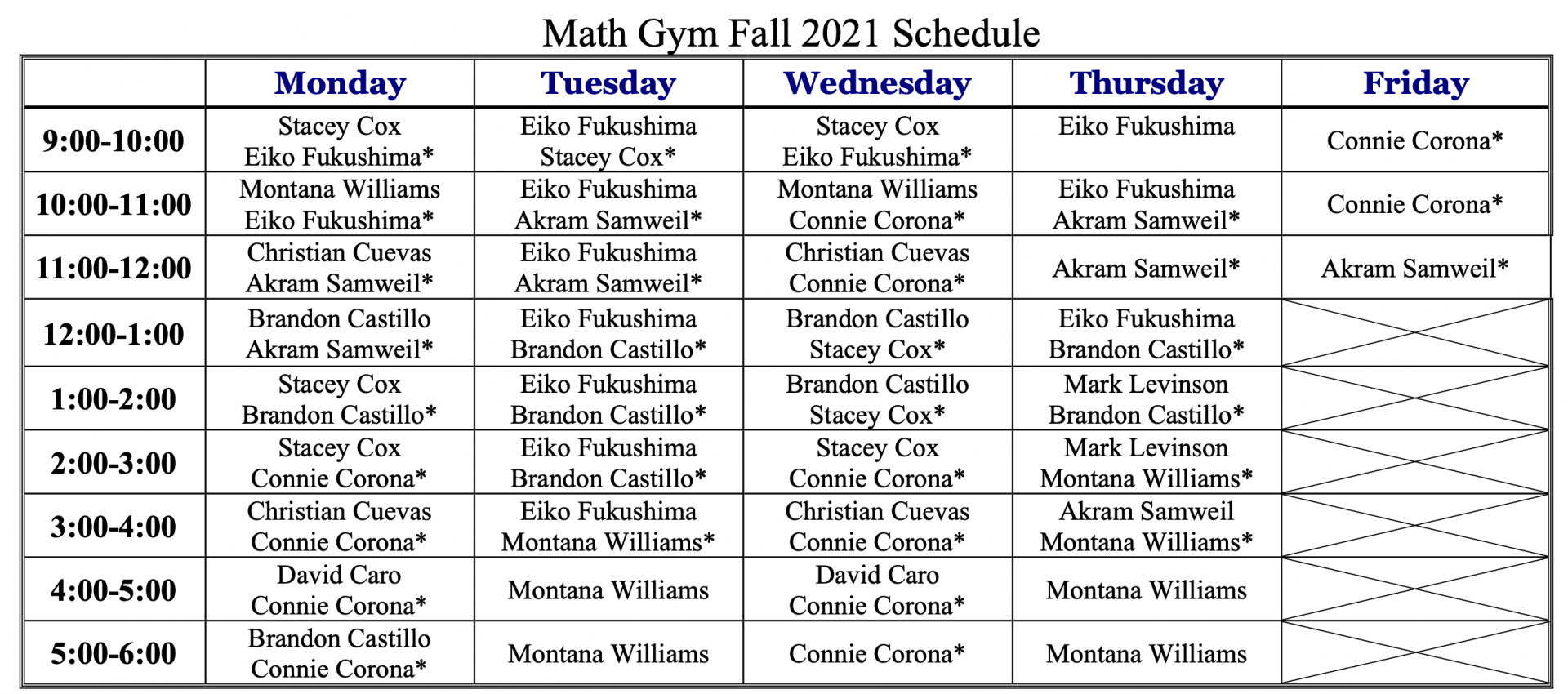 All students who need help for any lower division with math courses are also welcome here.
Online tutoring session are marked with * after the tutors' names. Please go to the Math Gym online portal to find out Zoom links
MATH 3011, MATH 3012, and MATH 3013 only:
Tutor #1: Kristina Bowes
In person tutoring on Mondays 9am-12pm, Tuesdays 12pm-3pm, and Wednesdays 9am-12pm. Online tutoring on Fridays 9am-12pm
Tutor#2: Eliana Hernandez
Online tutoring on Tuesdays 9am-1pm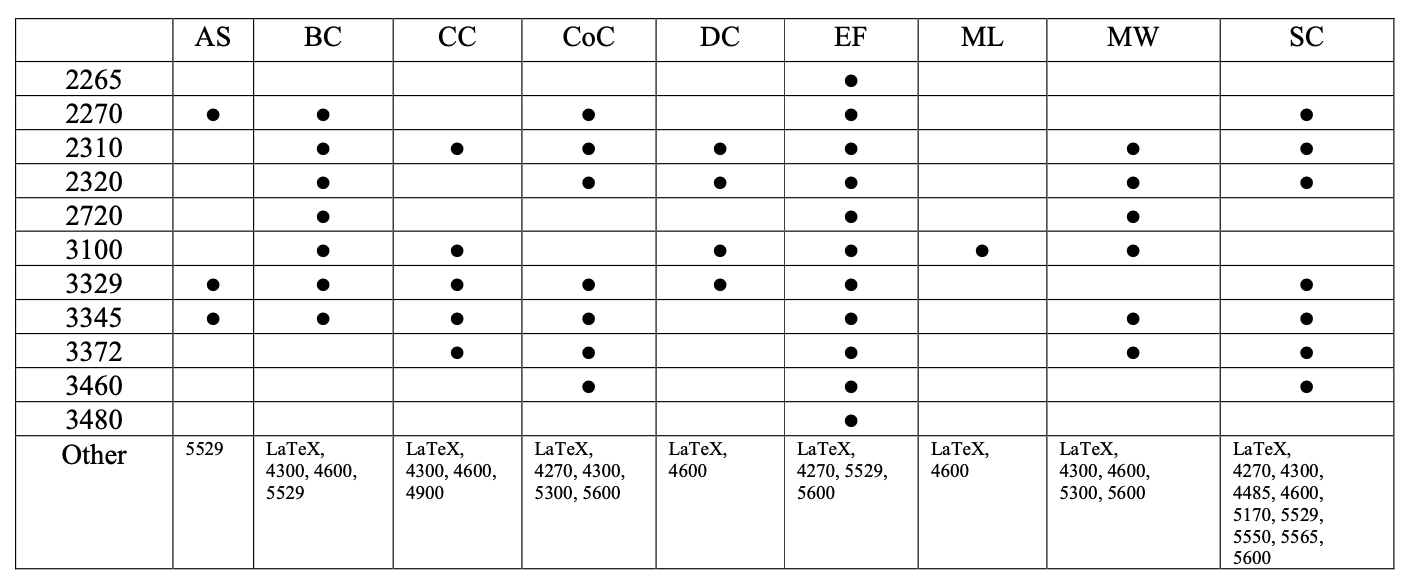 Requesting Online Tutoring
To request online tutoring:
Double check the tutor schedule above for subject availability.
Determine which tutor you wish to meet.
Click the zoom link next to that tutors name (listed below) to enter the Math Gym Online Tutoring Zoom waiting room

You will be prompted to download Zoom if you do not have it installed, or launch a Zoom window if you already do

A Math Gym personal trainer/tutor will be with you shortly
When the tutor responds, please provide your course number and title for which you are requesting support, along with showing your CSUSB Student ID 
If the tutor(s) listed does not show up or respond during their scheduled time or if you encounter any issue, please e-mail Dr. Min-Lin Lo at mlo@csusb.edu to let me know so I can address the issue as soon as possible.
Please note that all tutoring appointments will be recorded for verification purposes.
Math Gym Tutor Evaluation
Let us know what you think about our tutors by filling out a survey. Thank you for helping us making the Math Gym serving you better by providing your feedback😊
Survey is available at  https://forms.gle/Pz6xQNUyWyEpRMW16
Tutors' Zoom links
Please do not share these links as we want to avoid people "Zoombombing" our tutor sessions.  Help us keep the Digital Math Gym secure.  
Note:  Due to an increased frequency of Zoombomings, we are increasing security.  You will now need to sign in to Zoom using your CoyoteID and CSUSB email.
David Caro: https://csusb.zoom.us/my/davidcarosmeetingroom
Stacey Cox: https://csusb.zoom.us/j/529939309
Christian Cuevas: https://csusb.zoom.us/j/150778544
Brandon Castillo: https://csusb.zoom.us/j/3674174577
Connie Corona: https://csusb.zoom.us/j/5508318620
Montana Williams: https://csusb.zoom.us/j/3991360623
Akram Samweil: https://csusb.zoom.us/j/84075635832
Eiko Fukushima: https://csusb.zoom.us/j/85977872783
Kristina Bowes: https://csusb.zoom.us/j/87256904801
Eliana Hernandez: https://csusb.zoom.us/j/4361014842