Pathway to Logistics Program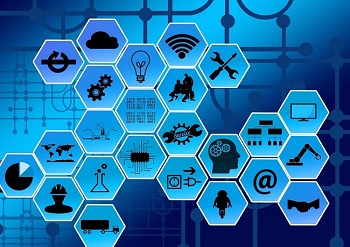 The Information Decision Sciences Department and Leonard Transportation Center at California State University, San Bernardino are working in collaboration on the Pathway to Logistics Program. CSUSB, Cajon High School, Chaffey College and other educational partners have developed the Pathway to Logistics Program to engage local high school students in logistic industry careers. We are working hand-in-hand with Cajon High School administration, parents, and students to make this Pathway a great success. The goals are to grow the number of local students seeking a post-secondary education in logistics and transportation, and to place CSUSB in a greater support role of the logistics and transportation sector.
Students will learn the skills and applications of information and decision technology, management systems that will support the transportation industry and business leadership. The program enables students to practice innovative and critical thinking skills as they develop solutions to authentic logistics problems businesses face locally, regionally, nationally, and internationally on a regular basis. The overall vision for the Pathway to Logistics is to develop a flexible logistics program to support industry, local students, and build the economy, creating greater livability in the region. 
Get to Know the Current Pathway Leads
Department of Information Decision Sciences, CSUSB
The Department of Information & Decision Sciences (IDS) offers a variety of academic programs designed to prepare students for careers in Information Systems and Technology. The Leonard Transportation Center in collaboration with IDS have implemented the Pathway to Logistics to introduce middle school, high school, and community college students to careers in the Logistics and Transportation Industry. To learn more about the IDS Department, please visit their website.
Cajon High School
The Amazon Logistics and Business Management partnership with Cajon High School is designed to prepare high school students for potential careers in the field of Logistics and Business Management.
This program creates a clear pathway for future innovators and encourages students to become contributing members of the community. It enables students to practice critical skills as they develop the fundamental concepts of logistics such as information and decision technology, management systems that support industry partners, and business leadership. Students will be exposed to multiple opportunities in post-secondary, post diploma, certifications, and workforce internships and partnerships with Amazon, CSUSB, and Chaffey College.  
Chaffey College 
The Supply Chain & Management Associate degree at Chaffey College gives students a clear pathway to earn a bachelor's degree at CSUSB. In earning an Associate degree in Supply Chain & Management, students will gain a working knowledge of transportation, warehousing, and supply chain management in addition to the skills needed to efficiently operate a warehouse while also learning the skills necessary to qualify for careers such as first-line Logistics Supervisor, Global Trade and Logistics Analysts, and Supply Chain Operations Manager. 
To learn more about Chaffey College's Supply Chain & Management degree, please visit their website. 
Pathway Portal Login
For our Pathway subcommittee groups, we use the Alignment SBC portal to stay connected and share Pathway documents with one another. Pathway subcommittee members, to log in to your portal, please click here:
For directions on how to login please click here: