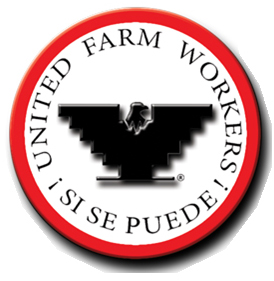 Program At A Glance
Ninth Annual César E. Chávez  Memorial Breakfast
Saturday, March 28, 2020
9:00 AM – 1:00 PM PDT
Program at a Glance
 8:00 AM – Set up for registration
 9:00 AM – Doors Open/DJ music begins
10:00 AM - Invocation/ Indigenous Blessing
10:15 AM – Buffet Breakfast begins/ Music continues
11:00 AM – Formal Program begins
 
Program Detail

Invocation/ Indigenous Blessing: TBD

Opening Remarks - LEAD Week
Dr. Enrique G. Murillo, Jr., Professor of Education, and LEAD Executive Director, California State University, San Bernardino
Event Emcee: Hon. Connie M. Leyva, Representing the 20th California State Senate District
Welcome Remarks
Dr. Timothy White, Chancellor, California State University System (video message)
Dr. Tomás D. Morales, President, California State University, San Bernardino
Campus Bienvenida
Introduction of Emcee - Hon. Connie M. Leyva, Representing the 20th California State Senate District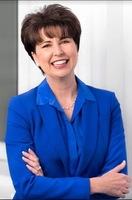 Reelected to represent the 20th State Senate District in 2018, Senator Connie M. Leyva is serving her second term in the California State Senate. The district includes the cities and communities of Bloomington, Chino, Colton, Fontana, Grand Terrace, Montclair, Muscoy, Ontario, Pomona, Rialto and San Bernardino.
As our State Senator, Senator Leyva is committed to improving California's schools, environment and communities, as well as creating quality jobs throughout the 20th State Senate District and California.  She firmly believes that California families benefit most when we invest in and help strengthen small businesses and other job drivers that create good paying jobs in our local communities.

Pledge of Allegiance –TBD
 
Welcome to the Cesar E. Chavez Memorial Breakfast - Ms. Ana Gonzalez, President of the Chicano Latino Caucus
Song - TBD

Keynote Speaker #1 - TBD
Lifetime Achievement Award

Introduction of the Chicano Latino Caucus Board

Closing – President and Emcee

Sing-along to music 'De Colores'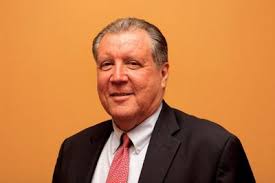 Keynote Speaker
David Villarino-Gonzalez
DAVID M. VILLARINO - GONZALEZ is President of the Board of Directors and Chief Executive Officer of the Farmworker Institute of Education and Leadership Development (FIELD Institute), a 501 (c) 3 charitable and educational non-profit organization, founded by Cesar E. Chavez in 1978.
As CEO, David directs a $7 million annual budget that includes a high school charter school for 400 adults called "EPIC de Cesar Chavez", a statewide English as a Second Language (ESL) program located in 23 campuses around California and a youth environmental conservation corps, Kern Service and Conservation Corps, that employs approximately 100-150 youth for jobs. Together the programs annually serve over 7,000 farmworkers, immigrants and others. Since 2002, FIELD has served an estimated 55,000 people in California's agricultural regions of San Joaquin, Salinas, Sacramento and Coachella Valleys.
David began his career working for the labor and civil rights leader Cesar Chavez in San Diego and Boston in 1972 and 1973. He returned to California to work on Chavez's personal security detail from 1974 through 1977. In 1978 David organized farmworkers, negotiated contracts, and practiced administrative law as a regional manager for the UFW from 1979 to 1984. In 1984, David enrolled at California State University – Fresno graduating in 1987. He was hired by Massachusetts Governor Michael Dukakis to direct his presidential campaigns in Maine, Colorado, Arizona and parts of California. From 1989 to 1997 David represented state and municipal employees for SEIU local 1000. In 1997 he returned to the UFW as National Membership Director and assumed the directorship of FIELD in 2000.
His most renowned accomplishment was organizing the agricultural sector around a mutually beneficial program call Strengthen Our Agribusiness Region (SOAR). SOAR stemmed from a worker, union, employer collaborative that led to higher productivity, quality, market share, and lower unit labor costs which allowed the company's 1500 workers shared in the gains through higher wages, benefits, and job security. SOAR is the model for FIELD's newest program with higher education institutions and career technical education programs. It is intended to lead worker owned businesses.
David is the son-in-law of Cesar Chavez and Helen Chavez and the grandson of Juan De Dios Gonzalez, a farmworker organizer in San Diego in 1930, who led the nation's first successful desegregation lawsuit and school boycott efforts known as "The Lemon Grove Incident".
(Alvarez v. School Board, San Diego Federal District Court, 1931).
About the United Farm Workers
Founded in 1962 by César E. Chávez, the United Farm Workers of America is the nation's first successful and largest farm workers union currently active in 10 states. The UFW continues to organize in major agricultural industries across the nation. Recent years have witnessed dozens of key UFW union contract victories, among them the largest strawberry, rose, winery and mushroom firms in California and the nation. 75 percent of California's mushroom industry is now under union contract. In 2007, the United Farm Workers signed its first contract with Salinas, Calif.-based D'Arrigo Bros., California's third-largest vegetable company. The agreement covers 1,800 farm workers in the Salinas and Imperial valleys. The UFW signed a contract, also in 2007, with Three Mile Canyon Farms, America's largest dairy-and the first major union contract protecting farm workers in Oregon. They soon signed up another nearby dairy, Willow Creek. Many recent UFW-sponsored laws and regulations aide farm workers; in California, the first state regulation in the U.S. prevents further heat deaths of farm workers. The UFW is also pushing its historic bipartisan and broadly backed AgJobs immigration reform bill.  Source: United Farm Workers Website
Core Values of César E. Chávez
Integrity: Doing the right thing even when no one is looking
Si Se Puede® Attitude: A personal and organizational spirit that promotes confidence, courage, hard work, and the belief that we can do the impossible.
Dignity: Recognizing and respecting the inherent worth of all people.
Innovation: The active pursuit of new ideas.
Prayer of the Farm Workers' Struggle
Show me the suffering of the most miserable, so I will know my people's plight.
Free me to pray for others, for you are present in every person.
Help me to take responsibility for my own life, so that I can be free at last.
Grant me the courage to serve others, for in service there is true life.
Give me honesty and patience, so that I can work with other workers.
Bring forth song and celebration, so that the Spirit will be alive among us.
Let the Spirit flourish and grow, so that we will never tire of the struggle.
Help us love even those who hate us, so we can change the world.
Amen.
About Chicano Latino Caucus of San Bernardino County
Civic Engagement & Responsibility
Voter Registration
Legislative Advocacy
Works to Increase Pipeline and Representation at All Levels of Government
Independent Political Action Committee (PAC)