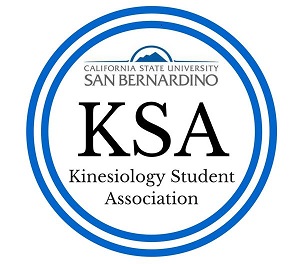 The Kinesiology Student Association (KSA) was established in order to unite students who have a common interest in the field of Kinesiology; giving them the opportunity to create new friendships, network, and to gain many opportunities in the Kinesiology field. KSA will serve the community by volunteering and educating local students/residents, create great social opportunities for all of its members, supply students with information on education/careers after CSUSB, and improve members' overall understanding in the field of Kinesiology.
Requirements to join KSA:
Members must be current California State University, San Bernardino students. They must be at least a part time student (6 units or more).
Members must pay an annual fee of $25.00 (includes KSA shirt) and fill out application which is found in the department office HP-120. Fee must be cash and in exact change.