MailMan Migration to Google Groups
PREVIOUS 
A listing of all the public mailing lists on lists.csusb.edu. Select the link below, login and pick a list name to get more information about the list, or to subscribe, unsubscribe, or change the preferences on your subscription.
NEW
Google Groups makes it easy for groups of people—such as project teams, departments, or classmates—to communicate and collaborate. You can send an email to everyone in a group with one address, invite a group to an event, or share documents with a group.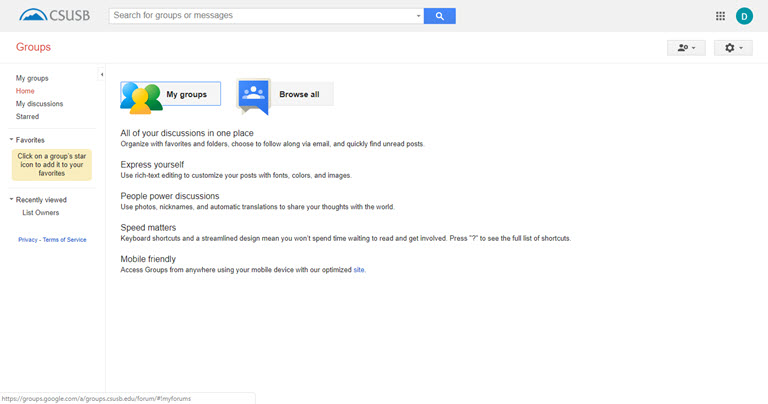 ,
Accessing Google Groups
Login to your MyCoyote Portal
Then, select Collaborate. Next, select Google Groups for Faculty and Staff.