How to Add Money to OneCard via MyCoyote Portal
How to Add Money to OneCard via MyCoyote Portal
Adding Funds to Coyote OneCard Using a Credit Card:
Step 1: Log in to MyCoyote using your ID number and password
Step 2: Navigate to the Student Tab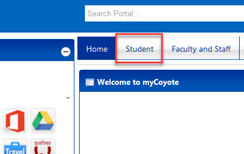 Step 3: Under Student Self Service select Make a Payment, on the following page select Next.

Step 4: Select Make a Payment again, then scroll down and select Flex Cash Online payments.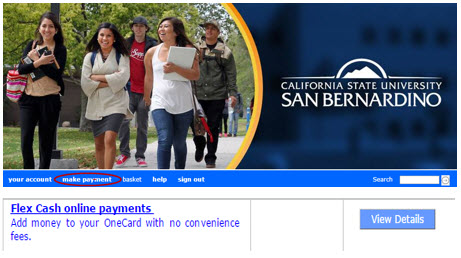 Step 5: Enter amount you will like to add to your Coyote OneCard, then select Add to Basket

In the next screen select "Check Out" then select Payment Method. You will then be prompt to enter your Credit Card Information. Once the transaction is completed you will receive a confirmation email.