Faculty - Edit Directory Profile
,
,
,
As a faculty member you can add many additional things to your profile. None of these additional fields are required, and will simply not appear if you choose not to fill one out. 
additional titles
bio
education
courses taught
specializations
research and teaching interests
specializations
personal website address
file upload of a curriculum vitae
file upload of a publications or performances
office hours
photo
Additional Titles
Let's add an additional title for Dr. Jennings. In addition to being a professor, he is also the Assistant Dean, Coordinator Gender & Sexuality Studies.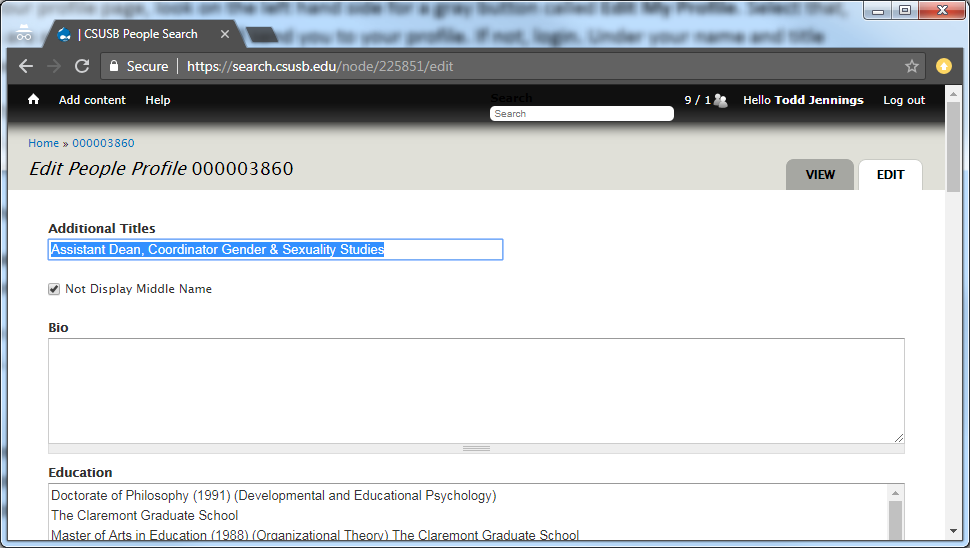 ,