BOMGAR Access
CSUSB BOMGAR Staff Access
Please be mindful that if a staff member is not logged into the Bomgar Client to start or receive a IT Chat Request. If not, a Incident request will be created and accessible in Cherwell.
Login to the Bomgar client using your Username and password.

Note: This is not your Coyote ID # and password. A Username and Password will be created for you via a request to the Technology Support Center at Support@csusb.edu .

Then, select login.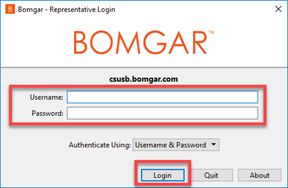 The following screen will display for the admin and display a user if a chat request is initiated.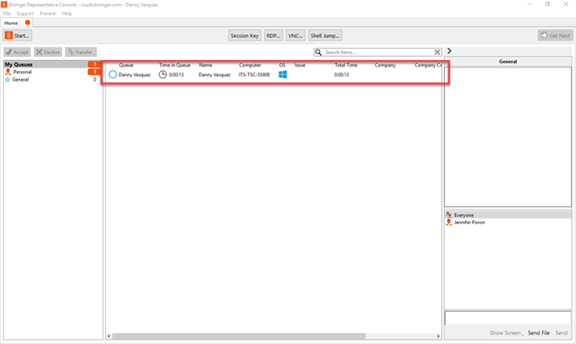 Once you begin the chat, the following screen will display:
Screen sharing capabilities, chat, user detail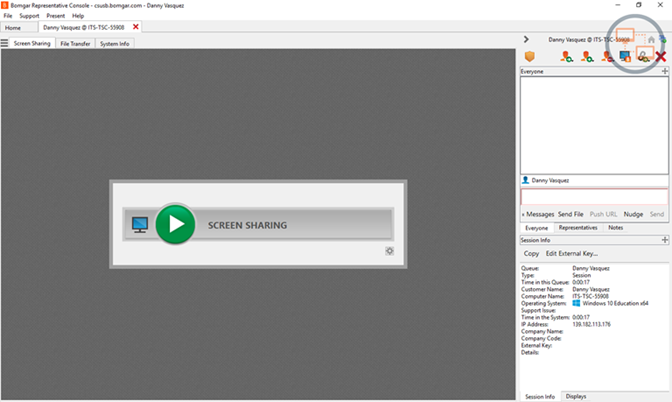 Connecting with the User

The user will see the following message. Have them select yes.

The following message will display for the use, have them select Ok.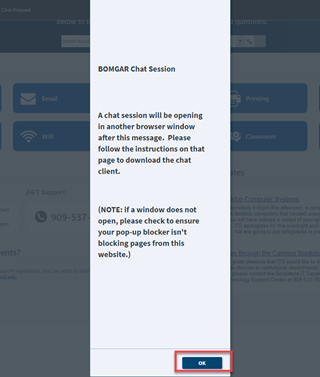 This will prompt a file to run and open. Shortly after, a grey window will display showing connection.