Employee Spotlight - Stephanie Bianeth Garcia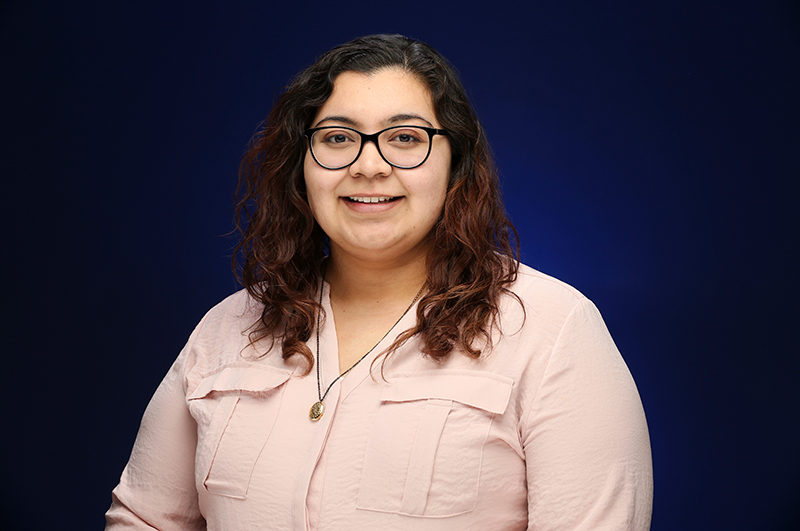 Stephanie Bianeth Garcia serves as an administrative support coordinator for Academic Technologies & Innovation (ATI), a division of Information Technology Services (ITS). 
Stephanie has been in her current role for two months, previously serving ITS as a student assistant and administrative support assistant during her undergraduate studies. 
She graduated from CSUSB in Spring 2019 with a B.S. in Health Science with a concentration in Health Care Management. 
Describing her duties as an administrative support coordinator Stephanie handles the day-to-day operations of the ATI office saying, "I make sure the office is up to date, open and ready to help out any staff, faculty or students."
Stephanie enjoys working for ATI and ITS, "Its very nice to be in a division that holds the idea that students come first and we're here to help our faculty to make sure our students graduate on time," she says.
She is most proud of the work she did during Tech Talks, an annual event hosted by ITS for faculty and staff.
In her spare time, Stephanie enjoys crafting, listening to music and watching Netflix. She is currently rewatching A Handmaid's Tale.
Ms. Garcia is traveling to Guadalajara, Mexico over winter break to visit family. For traveling, Stephanie would also like to go to Greece or Italy one day to try the food. 
Describing CSUSB Stephanie says, "CSUSB is my home away from home."