Tonia San Nicolas-Rocca, Ph.D.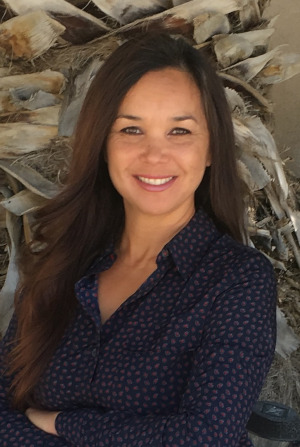 Dr. San Nicolas-Rocca earned her Bachelor of Arts degree ('97) in Business Administration with concentrations in both Information Systems and Marketing, and a Masters of Business Administration ('01) with a concentration in Information Systems at California State University, San Bernardino (CSUSB).
After earning her bachelor's degree, Dr. San Nicolas-Rocca began her career in the telecommunications industry. With two years of industry experience, she returned to CSUSB to earn her MBA. While working on her MBA, Dr. San Nicolas-Rocca managed a portfolio of multi-national corporate accounts, while simultaneously leading multiple global project teams.
Dr. San Nicolas-Rocca went on to earn her Ph.D. in Information System and Technology from Claremont Graduate University. As a Ph.D. candidate, she was a full-time lecturer at CSUSB where she taught undergraduate and graduate courses in the Information and Decision Sciences Department. After earning her Ph.D., Dr. San Nicolas-Rocca accepted a position as an assistant professor within the Hasan School of Business at Colorado State University, Pueblo.
Today, Dr. San Nicolas-Rocca is an assistant professor at San Jose State University. Her teaching and research interests are in cybersecurity, healthcare IT, and knowledge management. She has published her work in peer-reviewed research journals and conference proceedings, and presented at meetings and conferences nationally and internationally. Dr. San Nicolas-Rocca has served in various roles to increase interest and diversity in cybersecurity and other high-tech careers.
"The IDS Department at CSUSB prepared me not only for industry, but my career in academia," San Nicolas-Rocca said. "My professors provided me with wonderful advice, and guided me as I transitioned from an undergraduate student to a career in the telecommunications industry, and then from a graduate student, to a Ph.D. candidate at Claremont Graduate University, and on to a career in academia."