Join Tradition, Become a Leader, Live with the Pack
Applications closed on January 20, 2020 at 11:59pm
Student Leader Application Link - Closed
Application Information Packets
Resident Assistant, Academic Mentor: 
New Student Leader Applicant Packet
Returning Resident Assistant, Returning Academic Mentor, Hall Coordinator, and Program Coordinator:
Returning Student Leader and Student Coordinator Applicant Packet
Student Leader Positions available:
Resident Assistant

The Resident Assistant's primary responsibility is to build community amongst the residents of their floor(s) and halls. Resident Assistants play a critical role in building community, supporting resident's development and success, and encouraging positive engagement within the residential communities and beyond. 

Academic Mentor

The primary responsibility of the Academic Mentors would be to assist students in their transition to CSU San Bernardino, introduce campus academic resources, assist in the retention, and work with residential students on the development of skills necessary for academic success.

Hall Coordinator

The primary responsibility of the Hall Coordinator is to assist the Area Coordinator of Residential Education (ACORE) with administrative tasks in the management of their respective village, as well as taking a leadership role in supervising 5-9 Resident Assistants. The main areas of emphasis will be in the development and maintenance of positive working relationships with and among the Resident Assistant staff and the residential population.

Program Coordinator

The primary responsibility of the Program Coordinator (PC) is to work closely with the Student Leadership and Development Specialist and Resident Assistants (RAs) to provide Village-wide programs. The four Program Coordinators will work to assess residential student needs and develop programming efforts to address key resident needs through Village-wide and large-scale programming.
Student Leader Testimonials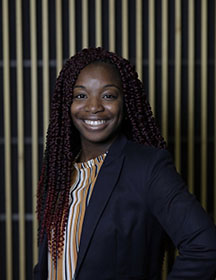 Alex Thambi, Resident Assistant
"As a first-year Resident Assistant in Black Residential Scholars living-learning communities. It is wonderful to be in a community with diverse backgrounds and being able to connect with residents."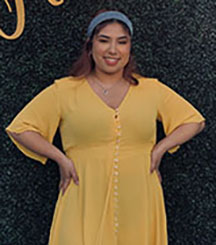 Joellene Calderon, Academic Mentor
"Working as an Academic Mentor in housing has given me the opportunity to grow and develop my leadership and social skills. It is an experience that I am thankful I get to be a part of."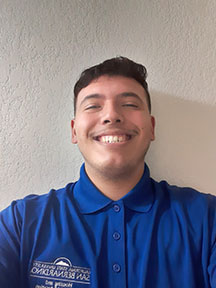 Julio Saldivar, Hall Coordinator
"Housing has been an amazing experience for me to develop as a paraprofessional before I enter the post college world looking to start my career. As a Hall Coordinator, I have learned that housing requires a lot of time and attention in addition to my classes, but is manageable once you start learning the role over time."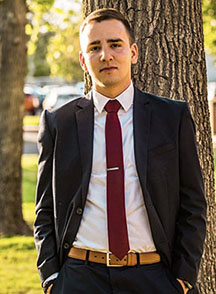 Hector Cordero, Program Coordinator
"As a program coordinator I have the honor of planning and facilitating large scale events for our students living on campus. This job has given me the opportunity not just to be as creative as I could, but also interact with other departments on campus to be able to collaborate with them. Experiences like these have allowed me to grow professionally and build a positive network!"
Interview and Selection Timeline (New Applicants)
*See informational packet for more specific details on timeline and requirements.
Step 1: Learn More
Interested in learning more about the Student Leader positions? Join us for one of our Informational Sessions. 

January 7, at 6:00pm-Coyote Village MPR

January 8, at 2:00pm-Pfau Library Room 204

January 9, at 6:00pm-Coyote Village MPR

January 13, at 2:00pm-Coyote Village MPR

January 14, at 6:00pm-Coyote Village MPR

January 15, at 6:00pm-Coyote Village MPR

January 16, at 2:00pm -Pfau Library Room 204
Step 2: Apply online
All applicants must apply through the Housing Website
The application closes January 20, 2020
Step 3: Attend Returning Student Leader Poster Presentations-Wednesday, February 5, 2020 
Learn more from our current DHRE student leaders by attending their poster presentations at the Coyote Village Multi-Purpose Room. *This event is not required to attend*
Step 4: Candidate Interview Notification-Thursday, February 13, 2020
Eligible candidates are informed about moving to interview stage
Step 5: Interview Weekend- Friday, February 21, 2020 to February 23, 2020
Interview Weekend focuses on Individual interviews and group interviews where candidates will work in teams.
This is an opportunity for you to interact with other students who are going through the same process as you.
Attendance at this event is mandatory.
Step 6: Notification of Status-Friday, March 6, 2020
All applicants will be notified of their hiring status (hired, alternate, not hired) on the same date.
Step 7: Spring Leadership Development or Student Coordinator Development- April 3 - 27, 2020
New RAs, New AMs, Returning RAs: Mondays 4 - 5:30pm OR Fridays 2:45 - 4:15pm

Hall Coordinators and Program Coordinators:  Fridays 1:00 - 2:30pm