Meal Plans & Dining Options
Find Your Balance
The last thing you should have to worry about is where to find a great meal.  Our four personalized culinary stations offer a host of sustainable, healthy options, and we feature a full state of choices whether you're vegan , gluten-free, dairy-free or have special dietary restrictions. Located at the Coyote Commons Dining Hall.
Eat With a Friend or Faculty Member
Our new dining plans allow you to use your meals on yourself or a guest.  So go ahead and pick up dinner!  They'll appreciate the gesture.
Food With a World View
You can learn a lot from authentic, globally-inspired cuisine (and it's good!).  Our eclectic, unique menus will enlighten and inspire you.  It'll be a culinary adventure worth posting about - all without a plane ticket.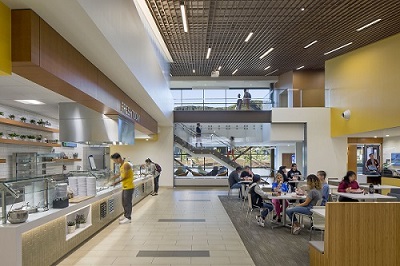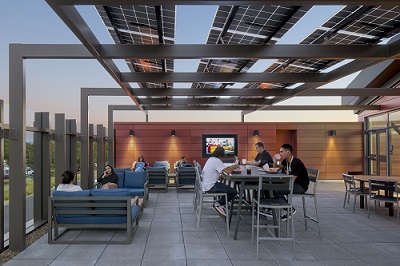 What Meal Plan Is Right For You?
 First Year Student Meal Plans **
Meal Plan Option
What's Included
Price Per Quarter
Yotie Unlimited
Unlimited all-you-care-to-eat meals
$100 Dining Dollars
$1,470
 
Yotie 15
15 all-you-care-to-eat meals per week
$200 Dining Dollars 
$1,470
 
Yotie 12
12 all-you-care-to-eat meals per week 
$300 Dining Dollars 
$1,470
 
**All first year students are required to purchase a meal plan
 
First-year students can select a different meal plan structure each quarter. Meal plan change requests for Winter Quarter (January 5 through March 21, 2020) will be accepted in December 2019. 
Dining Dollars Can be used at all On-Campus Dining Locations 
including hot spots like Starbucks, Einstein Bros. Bagels and the Howl & Growl 
Apartment-style (Optional) Meal Plans 
Please visit the Coyote Dining website for additional meal plan options.