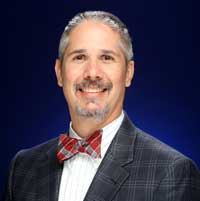 Since joining the English faculty at CSUSB in 2007, David Marshall has filled a variety of roles at the University. In addition to being the English Department's medievalist, he has served as the program coordinator at the Palm Desert Campus, a club advisor, the Interim Assistant Dean for the College of Arts and Letters, and as that college's Assessment Coordinator. Dr. Marshall has also participated in a variety of committees and task forces on the campus, including work on freshman seminars, campus assessment, and revision of the General Education program. In 2015 he was named the Faculty Director of the University Honors Program, a role he as described as his "dream job." As Director, Dr. Marshall oversees the program's operations, advises Honors students, promotes the program both on and off campus, and leads efforts to redesign the program's curriculum and co-curriculum.
In his research, Dr. Marshall works on two distinct areas. His most recent research studies teaching and learning in higher education. As a senior scholar with The National Institute for Learning Outcomes Assessment, he has led national higher education reform initiatives and co-authored papers, articles, and professional resources on the alignment of higher education. He is frequently invited to speak on the subject both nationally and internationally and is coauthor of Degrees That Matter: Moving Higher Education to  Learning Systems Paradigm, which reframes the ways in which higher education is organized. In his work on medieval studies, he explores the ways in which medieval literature and culture are redeployed in popular culture, including movies, games, novels, music and comic books. He has published extensively on adaptations of the Anglo-Saxon poem Beowulf and is the editor of Mass Market Medieval (McFarland, 2007), a collection of essays that examines the diverse ways in which medievalism permeates popular culture.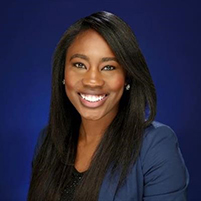 As the Counselor for the Honors Program, Crystal aims to lead students to their purpose for their life and career calling. Her greatest ability lies in helping students actualize their untapped potential by utilizing their strengths. She believes we each have a calling in life, and her calling is to help others discover who they are and propel them into the individuals they have always aspired to become, which makes her new role as a Counselor for the Honors Program very rewarding.  Professionally, she has close to a decade of experience helping students reach their academic and career goals. Students, if you are ready to join her on the journey to self-discovery, she looks forward to helping you become the best you to establishing relationships with students in the Honors Program.
Crystal is an alum from CSUSB and has a Bachelor of Arts degree in Sociology and a Master of Science from Azusa Pacific University in College Counseling & Student Development. Crystal is also a Gallup-Certified Strengths Coach & Certified MBTI Practitioner. Most recently, Crystal is pursuing a doctorate in Higher Education Leadership at Azusa Pacific University's Higher Education Leadership program.