Faculty Fellows
The Honors Program's Faculty Fellows are those faculty who join the University Honors Program as part of their teaching in the Junior Year Interdisciplinary Inquiry Experience. Based on their submission of proposals to teach in the program, they are selected by the Faculty Senate Honors Committee in consultation with students in the University Honors Program.
2020-2021 Honors Faculty Fellows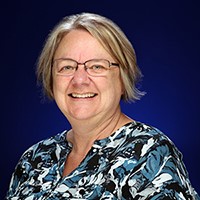 Terri Nelson
Dr. Terri Nelson has been teaching at CSUSB for 25 years. Six years ago, she attended her first Reacting to the Past conference and began implementing this highly active and engaging strategy in Humanities capstone courses. The central premise of Reacting is that ideas and life are interwoven: the study of ideas cannot be undertaken without consideration of the social context in which they emerged, and that the study of people requires an awareness of the intellectual constructs that have shaped their societies and cultures. In Reacting games, students assume the character and ideology of historical figures (most often real people but always based in history) who must respond to challenging political, social, cultural, and economic events. Dr. Nelson has received multiple awards for teaching, including the California Language Teacher's Outstanding Teacher Award, the CSUSB Outstanding Originator Award and the Paul Allen Foundation's Outstanding On-Line Course. Her research is focused on gaming in the college classroom. She's currently working on a series of role-playing games in French set in Nazi-occupied Paris (1939-1947). Dr. Nelson received her Ph.D. in French from Northwestern University. She also has Bachelor's degrees in Biology (B.S.) and French (B.A.), as well as an M.A. in French (Middlebury College) and a Certificate in Political Science (Institut d'Études Politiques, Paris).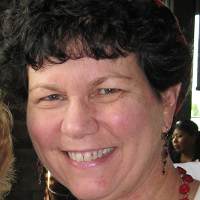 Davida Fischman
A mathematician turned mathematics educator, Dr. Davida Fischman has been teaching mathematics since she was about 12 years old. By now she has learned a thing or two about learning and teaching, and is eager to share her love of learning with others. Teaching through problem-solving has always been one of her favorites, and teaching through role playing games is rapidly becoming another favorite. The Honors program offers students and faculty an opportunity to share in this adventure, and Dr. Fischman is grateful to be given the opportunity to participate. She has adapted the Reacting to the Past concept to a mathematics education game to help students get a taste of their future careers. Dr. Fischman has her Ph.D. in Mathematics from Ben Gurion University in Israel, and has published research in pure mathematics as well as mathematics education journals.