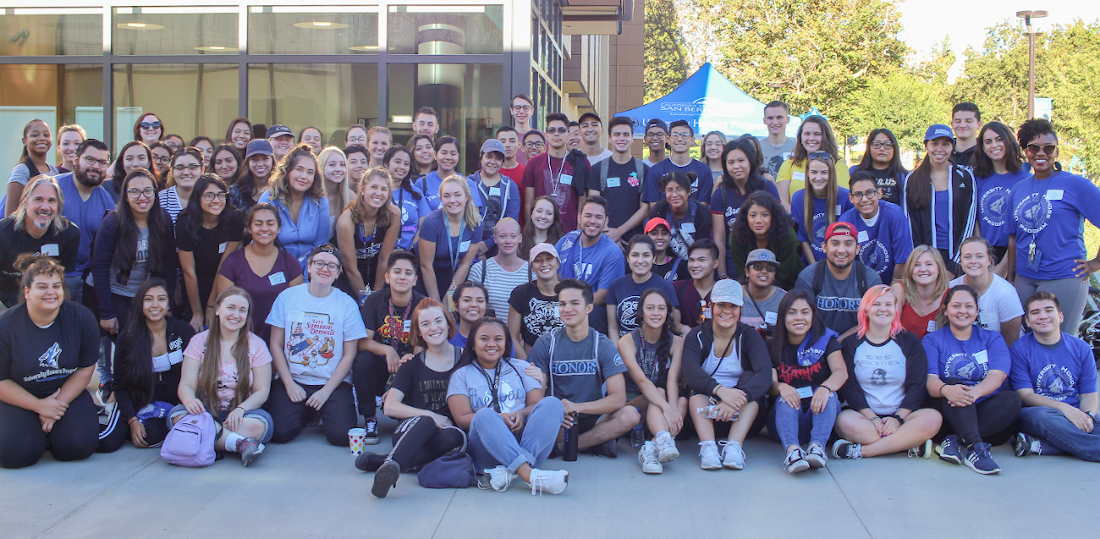 Founded in 1989, The University Honors Program is home to approximately 350 of CSUSB's highest-achieving students. Alongside their peers, Honors students participate and serve as officers in clubs, sororities, and fraternities, they conduct research in labs across campus, and they embark into the community to give back to the region that raised them. Our faculty and staff work collaboratively to govern the program with a student leadership team that shares responsibility for decision making in the life of the program.

In 2018, The University Honors Program opened its new facility, located in Cajon Hall, part of CSUSB's newest residence facility, Coyote Village. There you can find classrooms, administrative offices, a computer lab, and student study and lounge spaces.

For more information, email: honors@csusb.edu.