Welcome to the Peer Mentoring Program!
Increasing Transfer Rates
The peer mentoring program enables current CSUSB students to mentor Norco and SBVC students with similar academic interests in order to facilitate a peer-level exchange of information about the benefits of transferring to CSUSB. The goal is to provide support through the peer mentoring, workshops, campus events, and advising appointments to ensure student success. Students from Norco and SBVC who wish to participate in the program can receive up to $600 for participating in two semesters of $300 for participating in one semester. Our main goal is to ensure help students become transfer ready. Due to the COVID-19 pandemic, all of our services will be available online for our students.
 Applications are now closed for SPRING 2021.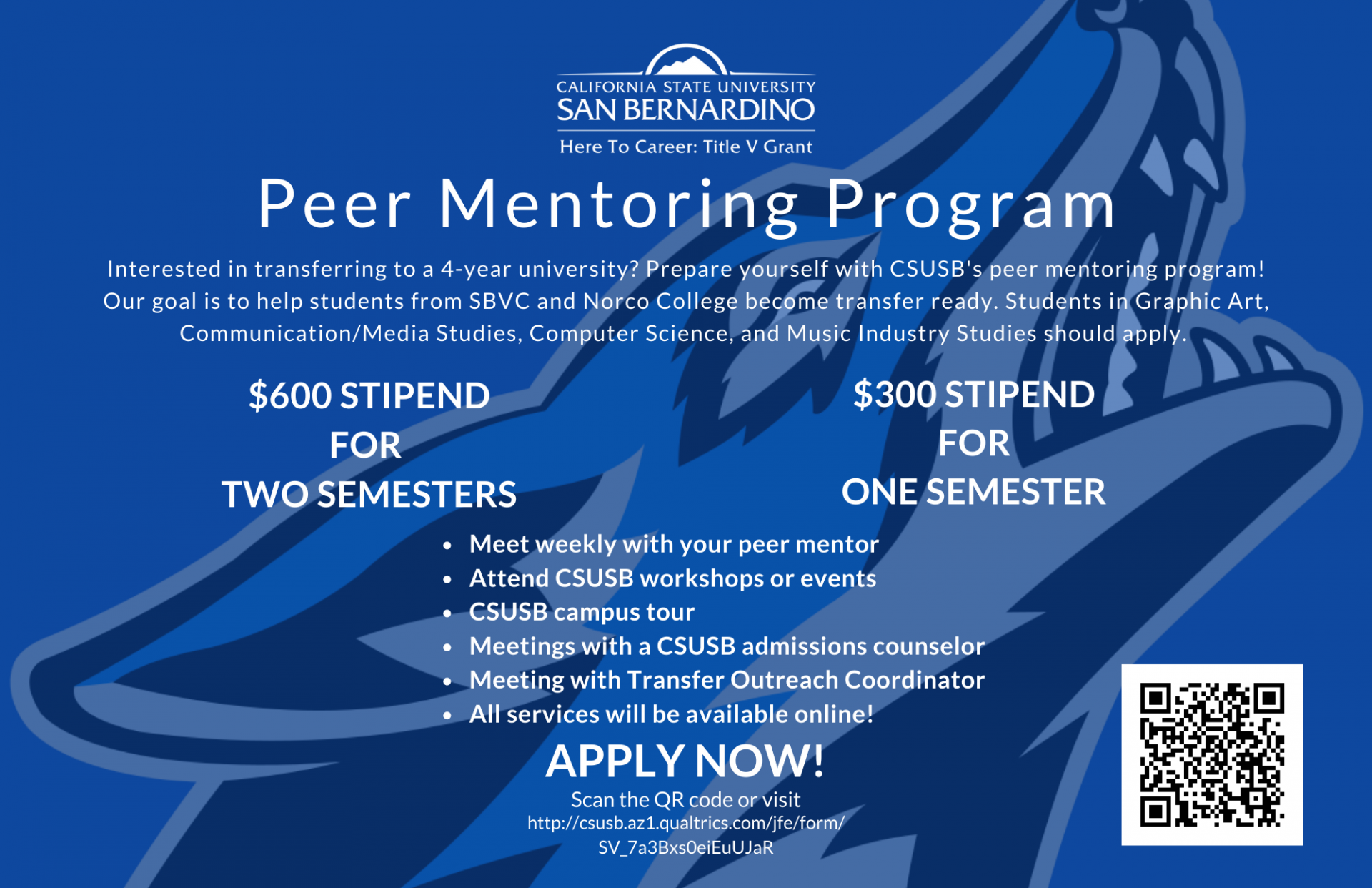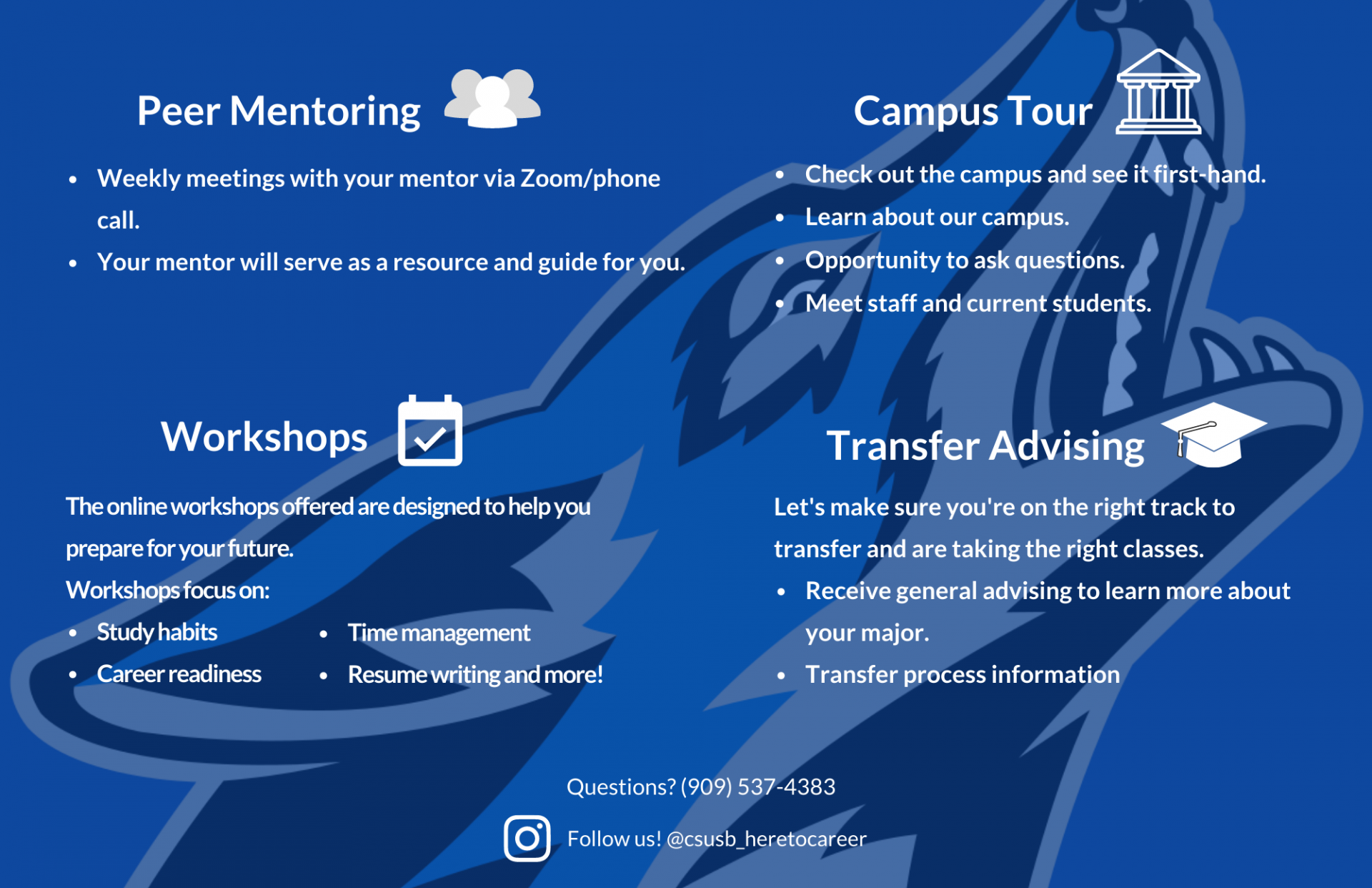 Main Contact
Alexis Felix
Transfer Outreach Coordinator
alexis.felix@csusb.edu