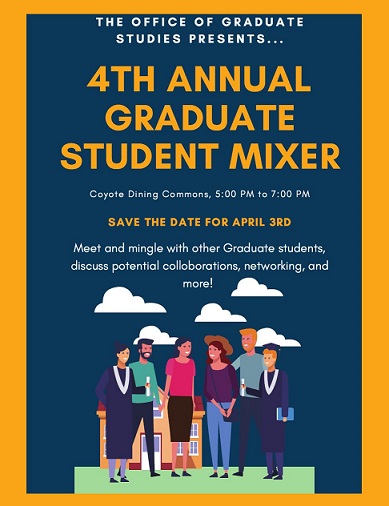 4th Annual Graduate Student Mixer
The Office of Graduate Studies is pleased to announce it's 4th annual Graduate Student Mixer (formerly called Pass the Torch), a networking and socialization opportunity for graduate students. The event facilitates both interdisciplinary and cross-disciplinary relationships and the opportunity to network with fellow students outside of the classroom arena to discuss coursework, research opportunities, career goals, and to nurture professional academic relationships.  
Our 2020 event is scheduled for April 3, 2020 from 5:00 pm to 7:00 pm, in the Coyote Dining Commons. Please watch for further announcements!