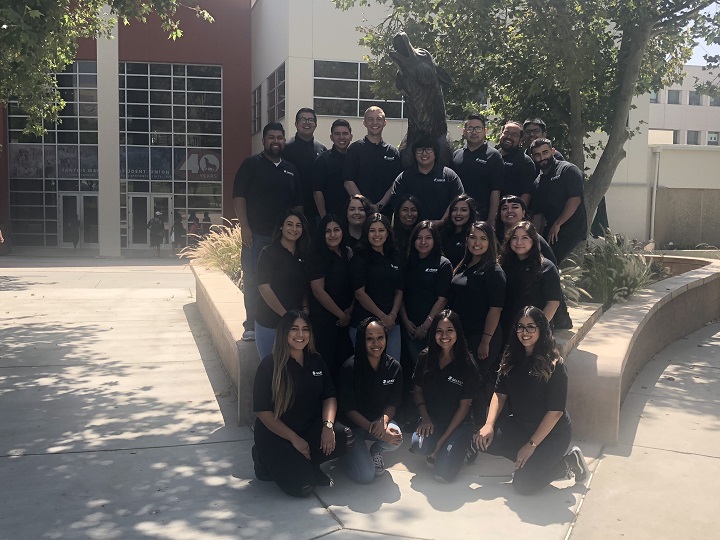 2019-2020 
Briana Sedano
Hello, my name is Briana Sedano. I graduated from California State University San Bernardino with my BA in Psychology. I've worked with GEAR UP: two years as a tutor and going on two years as an academic advisor. I work for GEAR UP because I'm passionate about giving youth the power to direct their own lives. I also wanted to give back the support and guidance I received in high school. 
>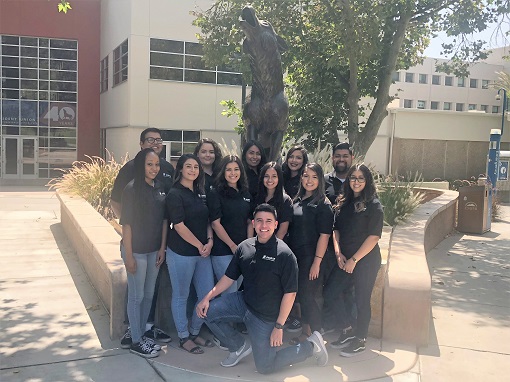 Jennifer Hernandez
I am a 1st gen college student, enrolled in my 4th year here at CSUSB. I am majoring in Liberal Studies with a concentration in special education. I currently work as a roving academic advisor of all six high schools working with the special needs population.
Brianna Mendoza
My name is Brianna Mendoza. I am a First-generation college student, currently enrolled in my fourth year here at CSUSB and I am working on my bachelor's degrees in communications. I am an Academic Advisor at San Gorgonio High school and I am excited about this new school year because I love giving back to my community and GEAR UP is a great program for San Bernardino students.
Isabel Mora
I am currently starting my second year at CSUSB, where I am majoring in Liberal Studies.  I was born in Fontana and raised in Rialto, and I enjoy playing musical instruments (especially the violin), as well as listening and being there for others.  A fun fact about me is that I have a twin brother.  I enjoy working with our GEAR UP students and hope to help them get into college!
Patrick Huynh
My name is Patrick Huyuh and what I do for their homework GEAR UP is helping students with their homework, classwork, tests, and anything they need. I am an in-class tutor and an afterschool tutor. I am in GEAR UP because I love helping and I want to see people succeed. I want students to understand all the work they are given and I will help them if they don't. Education is everything! Never stop learning!
Evelyn Witrago
Hey! My name is Evelyn Writrago and I am currently a fourth-year here at CSUSB. I am working on my bachelors in Liberal Studies with a concentration in math. I am currently an Educational Coach at GEAR UP at Arroyo Valley High school.
Selina Sanchez
I am going to be the first in my family to receive a college degree this upcoming spring, and I am very excited!  I never believed I would reach this far, and I want to inspire other students to believe and strive for their dreams.  I enjoy watching movies in my spare time and going on hiking adventures.  I am really looking forward to working for the GEAR UP Program.